While up in London last weekend, I headed over to Fulham to check out Guru Makeup Emporium in person… it's down this super cute little cobbled mews.
The shop itself is lovely… spacious and well stocked and the lady behind the counter couldn't have been more helpful and accommodating.
I actually went there to have a look at the MUFE HD Blushes, but when I was swatching I was finding them quite hard to blend aswell as being perhaps just a little too pigmented for me.  I'm fairly ham-fisted with blusher and to put it simply, my skillz weren't up to the job!
Anywayyyy
I was distracted by the new Aqua Creams.  I'd snagged one already from one of Goss' infamous blog sales but I figured I'd check out the other shades… I wasn't expecting to fall in love with 3 of them *eek!*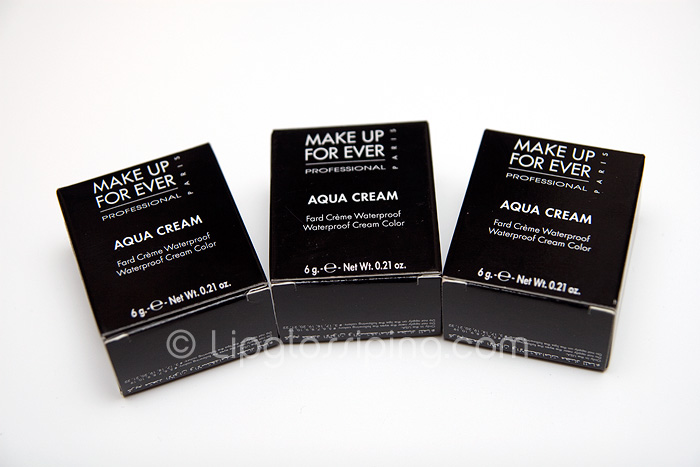 £16.95 each maketh for an expensive splurge.
But check out these shades….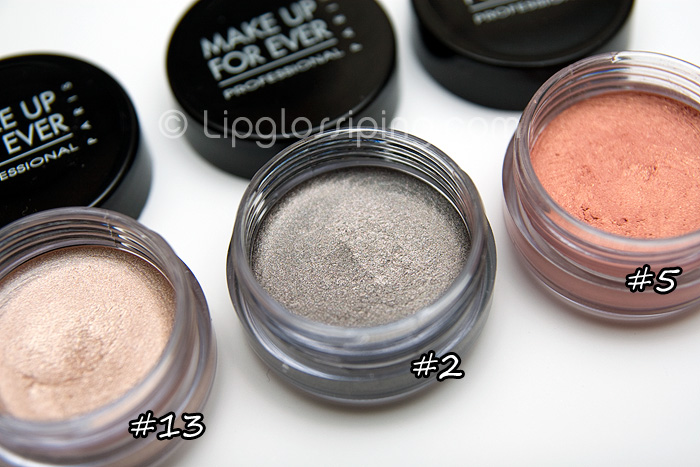 Beautiful no?  There was another one that I really loved too… a medium bronzey shade… I think it was #14.  But I had to bitch slap myself and remember that my family need to eat.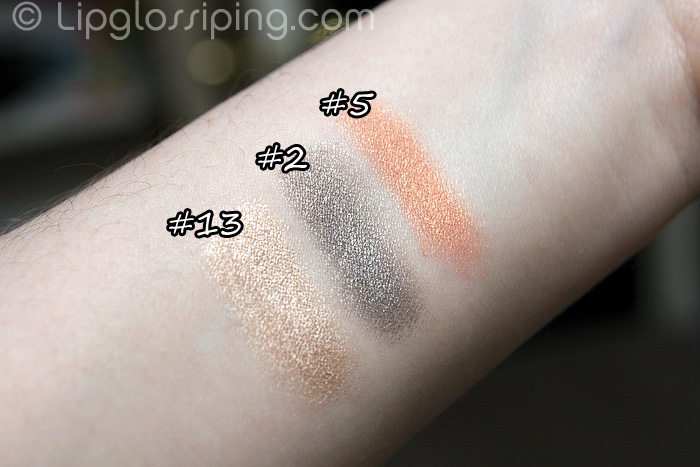 #13 (Warm Beige) is a shimmering nude champagne, it's a great lid colour.
#2 (Steel) reminds me of Benefit's Skinny Jeans, but it's more cool-toned… slightly greyer and more complex.
#5 (Peach) I bought to use as a blush.  In the pot it looks like everything I wanted NARS Enchanted to be… on the cheeks, it's nicely pigmented but there's too much gold glitter for me to use as a blush *sigh*.
So how do these work?  Are they cream shadows? blushes?
Well… they're described as multipurpose.  They're simply waterproof cream colours that can be used on your eye, lips or cheeks.  I'm not really interested in using these on my lips… I'll mostly stick to using them on my eyes.
Are they crease-resistant?  Not completely… but kinda.  If you don't have any problems with the Benefit Creaseless Creams, then I think you'll be good with these aswell.  On me, they don't crease or ball-up… but they do settle a little more deeply in the lines after a few hours.
For £16.95 you get 6g of product compared to 4.5g in a £14 Benefit Creaseless Cream so it's not too bad value-wise (although of course, you can get the Creaseless Creams much cheaper if you shop around).  The obvious benefit to the MUFE Aqua Creams is the huge range of shades available.
Would I buy more… oh yes!
MUFE Aqua Creams are available to buy from Guru Makeup Emporium who do mail order and have a pricelist on their website!