When I was invited along for a complimentary cut and blow dry at Eleven Hair in central London –  I'll be honest, I was totally expecting to leave with good hair.  Let's be clear… You don't generally occupy prime real estate in Mayfair with a naff hair and beauty salon.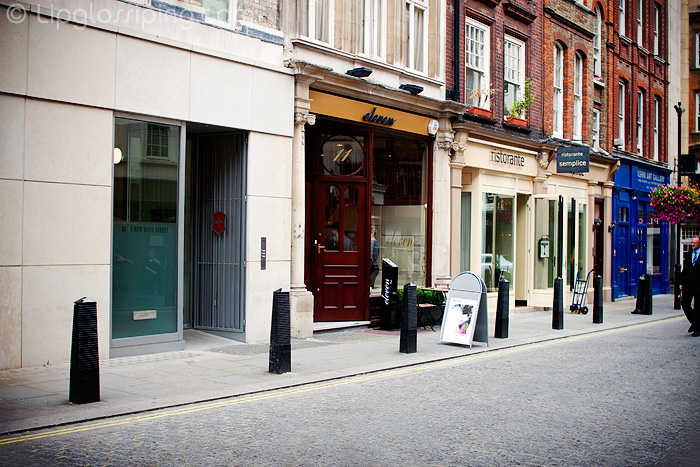 I wasn't disappointed.  I left with great hair.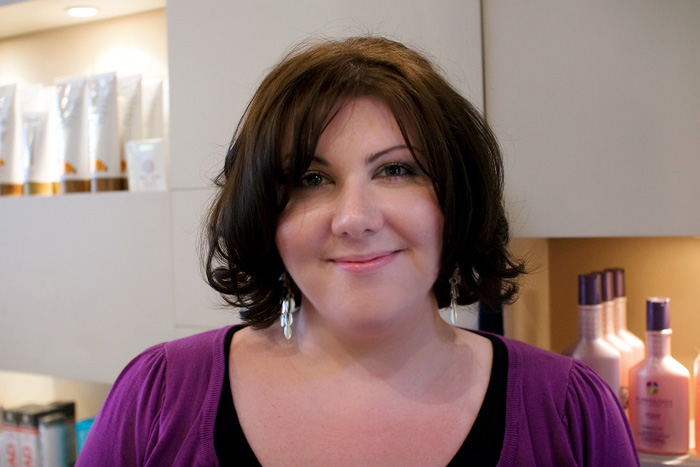 But great hair was only the beginning.
My stylist Russell had me sussed in less than 30 seconds.  A few cleverly directed questions meant that I was at ease in his capable hands in less time than it took for a drink to appear in front of me.
I told him that I didn't get much time to dedicate to styling my hair in the mornings and he asked me what length I thought my hair would be in a year's time.  I told him that I wanted to grow it longer again and that I'd only chopped it short because sticky baby fingers kept slime-ing me.  He took a short while to assess the condition of my hair… I didn't even realise he was doing it at first.  His subtle but direct approach was appreciated.
He suggested to me that next time I get my hair dyed… I should ensure that I only have the regrowth taken care of and he delicately held the ends of my hair against my roots, showing me they were now about 5 shades darker thanks to being over-processed.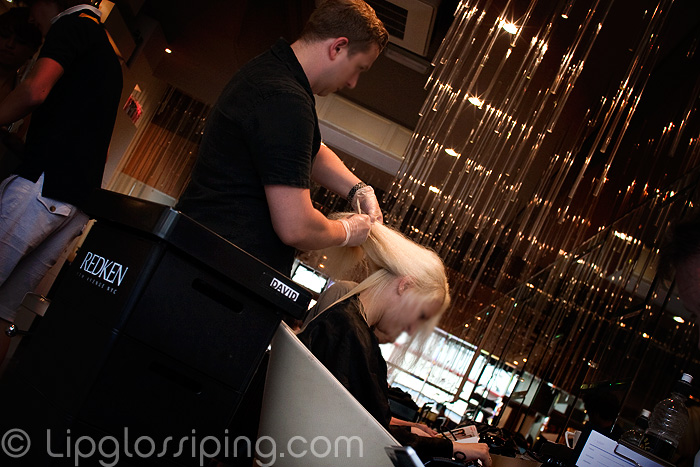 I was shocked.  How had I not noticed?  Thinking back, I'm sure I should have felt embarrassed at this… but I didn't feel judged.  I just felt that I wanted to learn more about how to get my hair back to it's former good condition and this was the man that had all the answers.
We chatted about my hatred for the dreaded 'triangle hair' and how I loved walking out of the hairdresser's with razored ends and he explained to me that it was precisely this constant "thinning out" that was giving me a fluffier hairdo several weeks down the line.  I felt as if my eyes were being opened and things were dropping into place, especially the reasons behind why I had felt the condition of my hair had been (quite unfairly!) deteriorating over the last six months.
I could go on, telling you about all the simple little tricks he showed me to get the most out of styling my hair but I'd be here all day.  They were personal to me and felt completely tailored to my hair issues.  I was shown how to easily and quickly achieve a little more volume to my flat bob (one of the tips was as simple as flipping my parting to the other side… it worked amazingly well!)
If you want more than just a good haircut, I can recommend Russell Stevens at Eleven Hair.  Straight talking and no flannel but thoughtful to his client's feelings and most importantly, intuitive.
Look how chuffed I am with my new (slightly windswept) hair!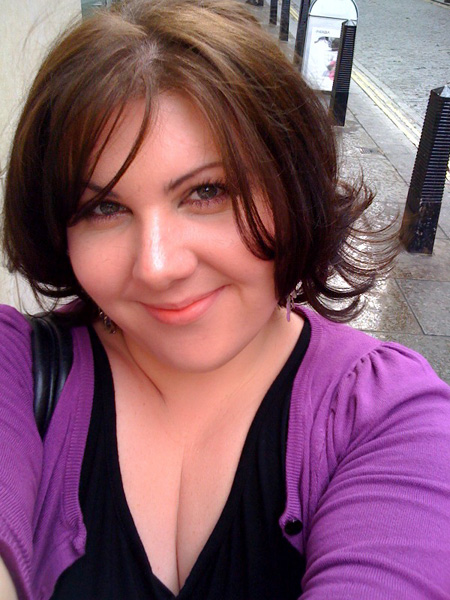 I left Eleven Hair feeling lighter in my step, doing the whole swish thing and checking out every shop window I walked past.  Not for clothes you understand… just my reflection.
You can find Eleven Hair…

Eleven Hair
11 Blenheim Street,
Mayfair
London W1S 1LL
Tel: 0207 4912390
Email: info@eleven-hair.com