I've heard SO much about this eyeliner over the past couple of years and following my semi-disappointment with my Illamasqua Precision Ink, I was in the market for trying out something new.  Combine this with a late night mooch around eBay, and the rest (as they say…) is history.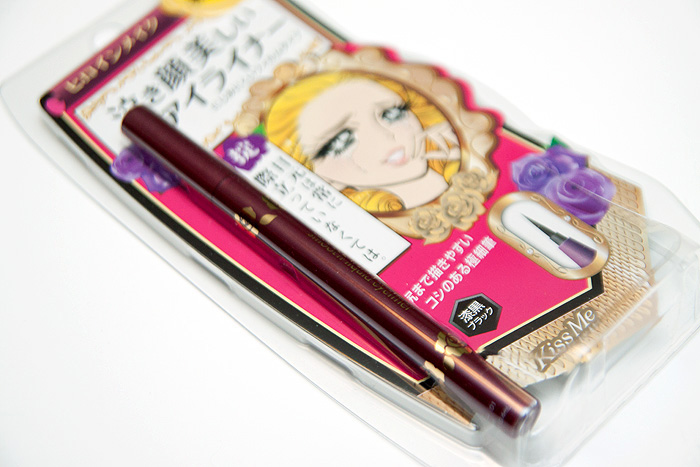 Kiss Me Heroine Make Smooth Liquid Eyeliner is the finest-tipped eyeliner pen I've used.  It's a brush tip rather than a felt tip and the bristles hold together tightly to provide a very tight line.
I find the formula to be quite watery and it can bleed a little but thankfully dries very quickly.  For a very dark line, you'd need to make a couple of passes which is a shame.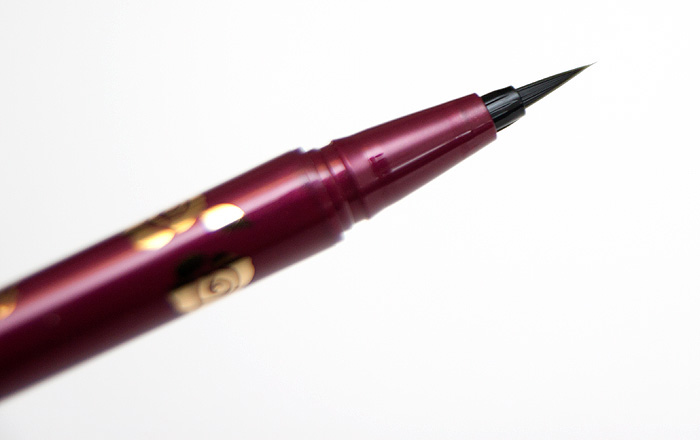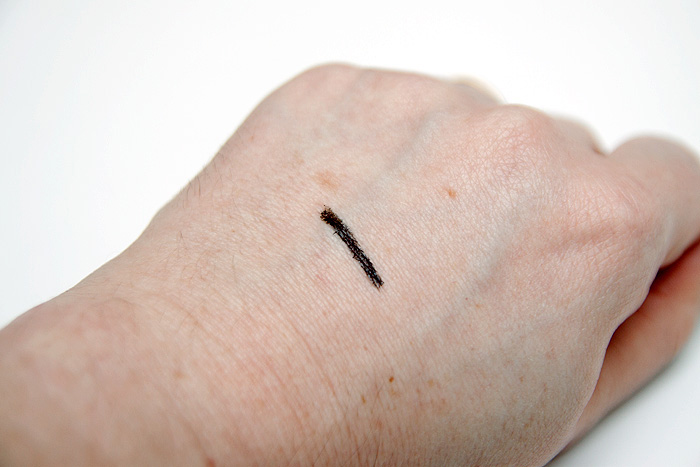 I paid around £10 for mine (inc. shipping) which brings it well under high-end prices but toward the top end of high street.  It does fade throughout the day and I'm not going to give this holygrail status simply because I'm not completely sold on the formula.  The precision brush though?  Well, it's an absolute dream for winging out.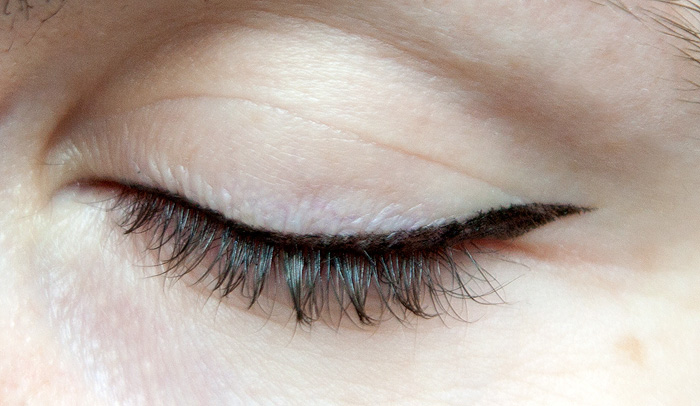 The above photo shows one pass and you can see that it could do with a second swipe, there's a hint of feathering but check out that sharp wing!
Kiss Me Heroine Make Smooth Liquid Eyeliner is available to buy on eBay (prices vary).
What's your favourite eyeliner at the moment?