So, you know… I'm developing an expensive interest in fragrance. I thought it wouldn't happen… I still have to work very hard to look beyond the obvious when it comes to perfume but the spirit is willing and my past experience tells me that this is all I need to entangle myself in a new obsession.
I went along to an Escentual.com press event some weeks ago and had the opportunity to smell my way around the room so to speak. From a personal point of view it was a real treat to be able to literally wallow in such an array of nice fragrances in a relaxed setting. It's something so hard to do in a retail environment where you're literally jumped on from the moment you show the slightest interest in the bottles on the shelves.
I must have raised over 30 different scents to my nose that evening, let me introduce you to some of the niche brands available at Escentual.com.
.
Etat Libre D'Orange.
"Creative" only lightly scratches the surface of descriptive words one could use to describe this young, French fragrance house. Novel would be another but don't mistake Etat Libre D'Orange simply as a cheeky maverick because there's as much about quality as there is controversy to this unusual fragrance collection.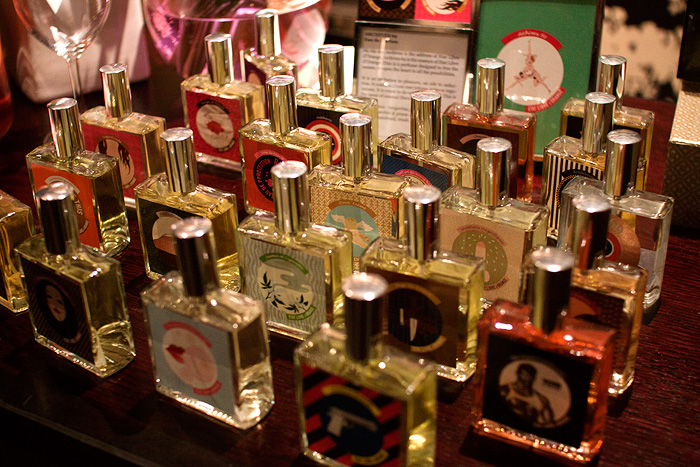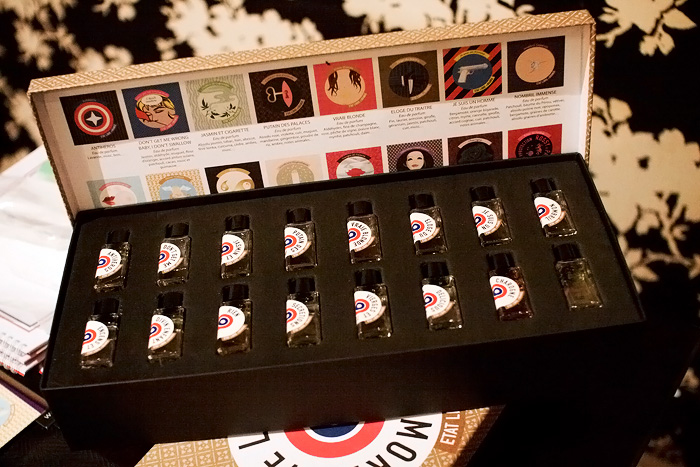 Their catalogue of scents include the unusually named: Putain des Palaces (Palace Whore), Fat Electrician and Don't Get Me Wrong Baby I Don't Swallow. And let's not even delve into the provocative Secretions Magnifiques…
Oh ok, if I absolutely must…
Secretions Magnifiques* is their most famous scent which basically conveys bodily secretions in their full and frankly, unpleasant aroma. Blood, sweat, sperm and saliva… what more could you want to douse yourself in post-morning shower? Let's just say… it has a certain amount of metallic authenticity to it and I keep the lid of my sample very tightly closed.
On the flip side, I adored Jasmin et Cigarette which is a floral like no other. Side order of ashtray anyone? But it works… it doesn't pretend to be tobacco, just pure unadulterated ash tempered by the sweet floral notes of Jasmine. It's a beautifully worked juxtaposition.
.
Juliette Has A Gun.
Notorious makers of the Not A Perfume EDP that contains a single ingredient of dilluted Ambrox, this one didn't set my world alight in the slightest. I found it as bland as quite frankly, it probably should be.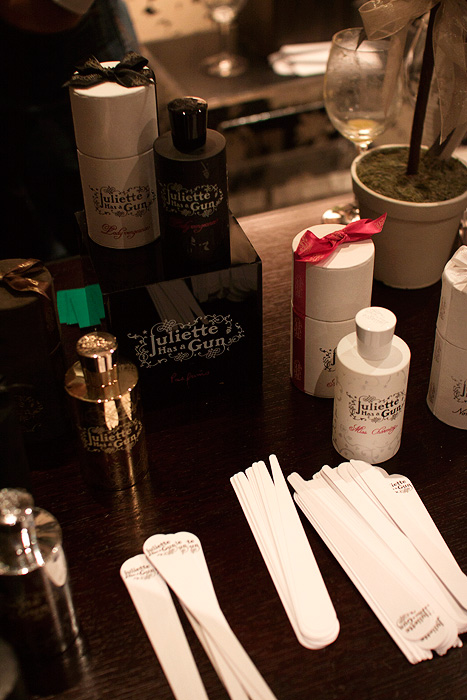 On the other hand, I recently took a passing sniff at a bottle of Calamity J which has landed itself squarely on my wishlist. A boozy, smoky, woody amber without a hint of floral or fruit to feminise it. Heaven!
.
Costume National.
Finally comes a range from the Italian fashion house, Costume National. I could take or leave the feminine scents that to my nose held no interest… they're mostly sweet, light affairs (with the exception of Scent Intense which allowed me to appreciate an amped up version!).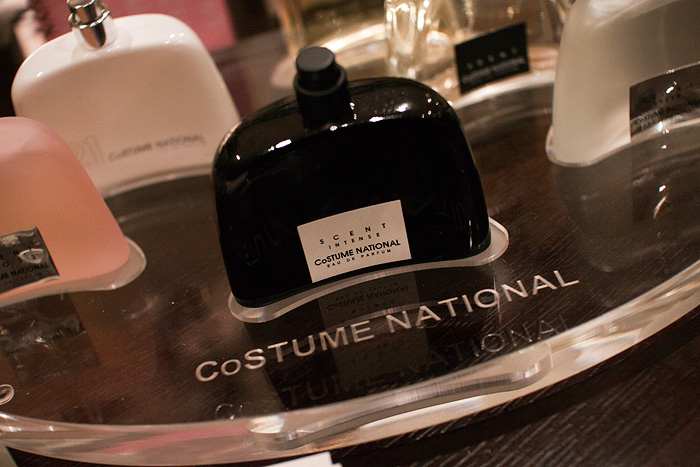 However, I did fall in love with the gentleman's fragrance from the range!
Simply titled Homme, it's a spicy scent with a base of musk and a heart of wood that is beautifully resinous without being syrupy.
.
If you're interested in sampling any of these niche fragrances, don't forget that Escentual.com do rather splendid and affordable sample packs of many of their niche brands (and infact all of the ones I've mentioned above!)
* disclosure: Secretions Magnifique was a press sample