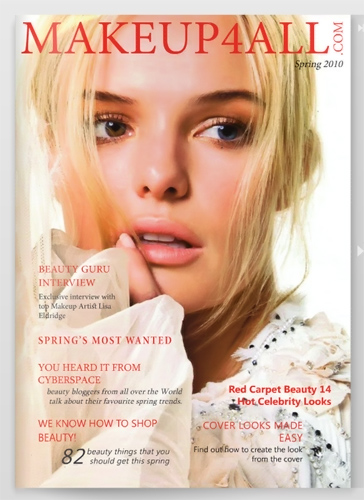 The lovely Marina from Makeup4All has been a very busy (and creative) lady!  She's released a wonderful online magazine detailing Spring 2010 beauty trends.
Makeup4All magazine is a veritable beauty treasure trove containing insider interviews, the latest collection releases, celebrity looks, tips and more!
If you haven't seen it yet, check it out here!