I'm a confirmed night owl.  I've always been happier to work and play when others around me are sleeping.  I won't lie, it's tough balancing that lifetime 'philosophy' with being a Mum.
When I do eventually drag myself to my pit bed, my mind is usually swimming with ideas and thoughts of things I want to accomplish the following day.  I simply find it hard to switch off.
Rituals say:
Research in the UK has shown that following a warm bath, you go to sleep around 10 minutes earlier and enjoy a deeper slumber.  So: immerse yourself in the water, leave all tension and thoughts behind, experience deep peace and relaxation. In Chinese Wu Wei, this 'Go with the Flow' is a key concept in Taoism.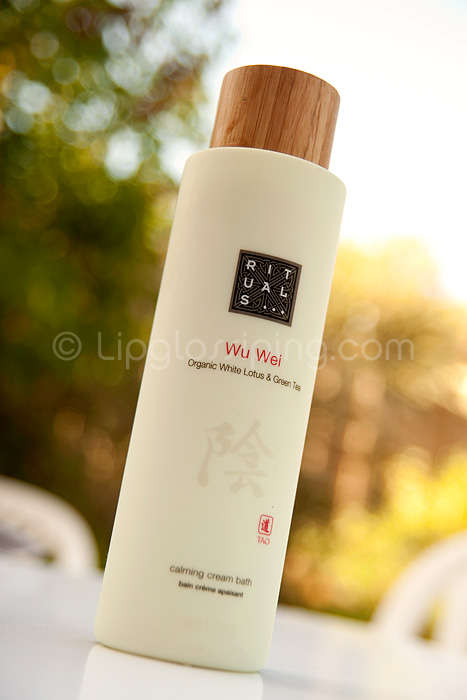 Wu Wei is a cream bath foam that forms part of their new Tao Rituals line up.  I wrote about this range last month and have been putting this sample through it's paces in the name of relaxation and bubbles.
The packaging is adorable… well, not quite… the lid is adorable.  Stupid thing to get hung up on, but it's bamboo… it's *squee* cute.  Ok, I'm over it now.
What can I tell you?  Wu Wei bubbles nicely… feels creamy on my skin and it smells like a 1000 angels have pooed in my bath (that's a good thing by the way).
A little goes a very long way indeed… I've been using this 500ml bottle twice a week for the past month and don't think I'm even halfway through the bottle yet… so that's *counts on fingers* 8 baths so far which works out far cheaper than those pesky Lush Bubble Bars no?
Does it help me fall asleep faster?  No.  Anyone got a big mallet?
Rituals Wu Wei (£10.50) is available to buy online and in selected stores (check the website for details).