Question of the Week: When a beauty product is labeled "Limited Edition" (LE), are you more inclined to purchase it?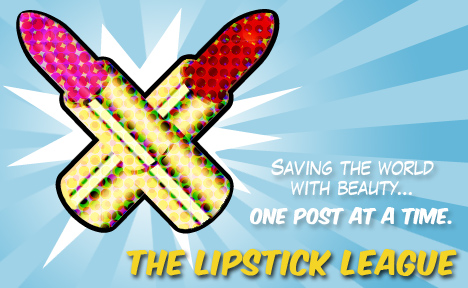 Answer: Oh, ab-so-bloody-lutely.  The thought of potential regret at a later date makes the wantsies so much more intense!  Unless it's MAC, because they're constant LEs just piss me off.
Gouldylox Reviews – Need dark circle help? Want to look well rested? This may be just what your looking for.
Lipglossiping – All the shine without any of the removal issues! Revlon debuts their take on the latest drugstore "gel-a-like" nail polishes!
My Beauty Bunny – Looking for a dark, vampy red polish for fall? You must check out my new favorite, Mrs Mia Wallace, from the Urban Decay Pulp Fiction collection!
Prime Beauty – has fallen for NARS Night Caller Collection, especially Unlawful Blush: it definitely doesn't play by the rules!
Phyrra – You demanded it! I'm bringing you the Urban Decay Vice 3 Palette!
we heart this – We've got swatches of the limited edition MAKE UP FOR EVER Artist Shadow palette. 30 of 'em. You may want to grab your wallet…
Beauty Junkies Unite – See the differences between the Urban Decay NAKED Basics palette, and the brand new NAKED2 Basics eyeshadow palette! Amber has the breakdown.
Clumps of Mascara – is holding on to summer with this sizzling summer look!
EauMG – shares her August 2014 Empties. She also proves that she can't go more than two months without buying cosmetics…
Glitter.Gloss.Garbage – Does the Wet n Wild High Waisted Jeans palette live up to it's value of $3.99? You decide.
(Wondering what the Lipstick League is? Find out here.)
Guest Post of the Week, as chosen by Gouldylox Reviews – Harshleen at Beauty Tidbits is always so sweet and her blog has great advice. Check out this recent post about affordable shadow palettes!