So this is the liner referenced in this post, my super bargain from Deal Extreme priced at $3.75 with free worldwide shipping.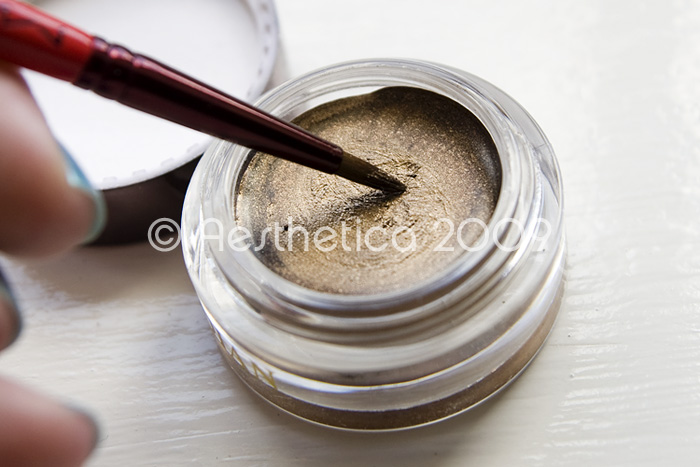 Texture is really creamy, slightly greasy – but this makes for a very smooth application.  I don't own any MAC or Bobbi Brown gel liners 'cos I'm a complete pauper so I can't compare to the high end brands – but I have a fair few gel liners I've picked up on the cheap including Sleek, Smashbox, Go Cosmetics and Elizabeth Arden.
As I've said, the application is a dream, thanks in part to the slight greasiness that the liner imparts.  Pigmentation is really rather good, especially with a 2nd or 3rd sweep of the eyelid.  Thanks to spidery lashes, I usually really struggle getting a nice line with liners that can sometimes be a little clumpy or thick (especially the cheap ones that I keep insisting on trying!).  No such problems here as I was able to make single fluid sweeps across the eyelid without my lashes bunching up or getting in the way and transferring the product to the rest of my eyelid.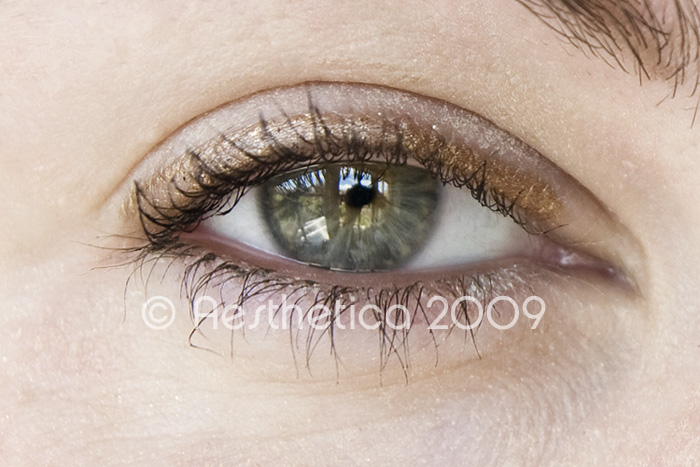 This was after 3 sweeps with the liner.
It's a lovely shimmery colour with no chunks of glitter – I'd still say it was more gold than copper though.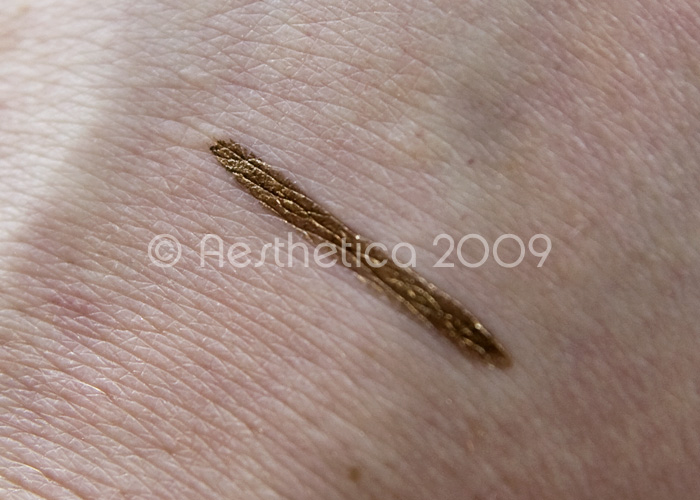 That's where the praise ends I'm afraid…  Thanks again (I'm sure) to the slightly greasy texture – it didn't set solid and after a few blinks, I had a matching line just above my eyelid crease.  Super disappointing but really rather predictable from a $3.75 liner.
Not to be beaten, I grabbed a soft pencil brush and a neutral brown eyeshadow and gently traced the eyeliner almost patting it hoping that the powder may go some way to setting it.  Amazingly, my ingenious little plan worked, and not only that – but it also improved the colour, making it more wearable for during the day.  Hurrah!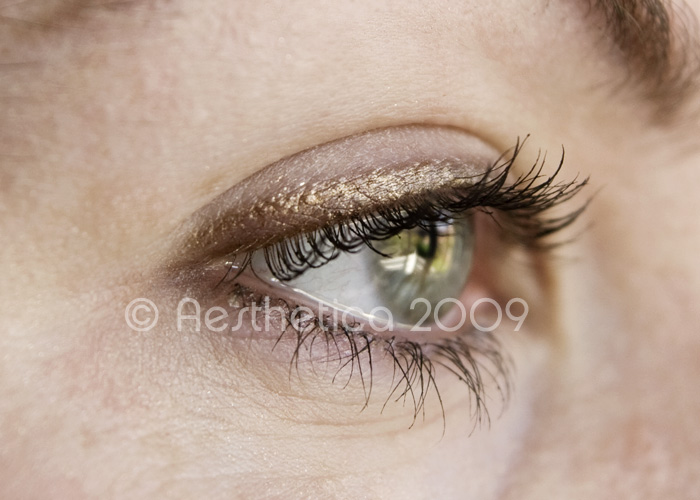 Still going strong with no smearing or transfer!
I'm definitely stashing this, and going back for the other colour available on Deal Extreme: 'Aquamarine' which looks like a regular Jade-y green to me.
I should also mention that I haven't noticed any irritation from this product at all, but if you're particularly sensitive, please be cautious!
[starreview]