When it comes to makeup, things can get pretty personal. One person's dream product is another person's nightmare and nowhere is this more keenly felt than when trialling a new foundation. Liz Earle's long-awaited venture into the world of "proper" foundation comes in the form of the Liz Earle Signature Foundation. I'm glad that it wasn't rushed out with the initial launch, the brand have obviously taken the time to create something that they're happy represents their approach to cosmetics.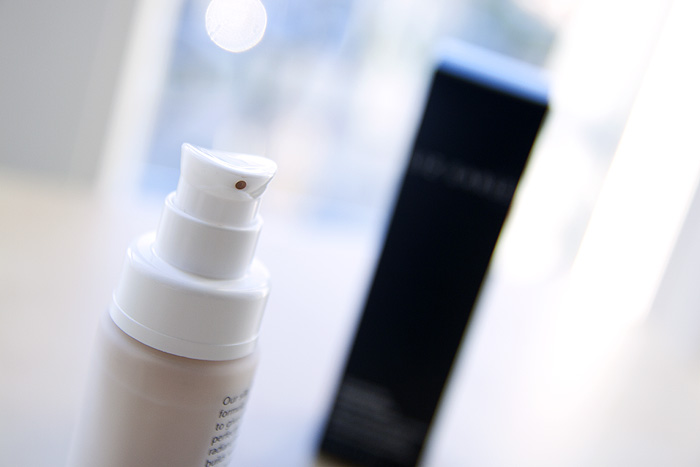 The classically-packaged foundation offers a heavyweight glass bottle with a well-designed pump, allowing complete control over how much product dispenses from the bottle. You only want half a pump? You got it. This obviously ensures no product wastage, and so it should because unlike most foundations, the Liz Earle Signature Foundation comes in a little under the average volume count at 25ml.
The silicone-rich formula offers a lightweight texture that skims over pores and primes the skin as it goes. As with similar formulas, I feel that a primer underneath makes wear a lot heavier and less comfortable than it should be. Having said that, the little pamphlet that comes in the box recommends using their Perfect Canvas primer underneath… but then, it would… wouldn't it? It's also worth noting that the Liz Earle Signature Foundation provides no sun-protection as part of its formula – and I don't know about you but I'm not a massive fan of: moisturiser, sun protection, primer, foundation, makeup. That's TOO much product for an everyday face. Personally, I'd skip the primer unless you have a real problem with your makeup sliding off by lunchtime.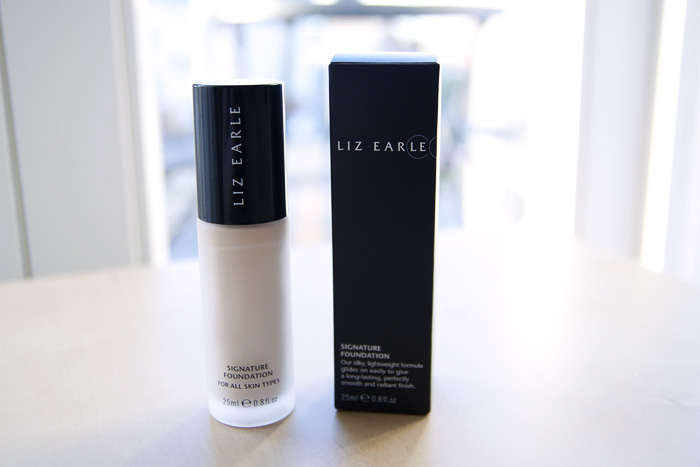 The foundation comes in nine shades, ranging from Porcelain (which I have), through to Mocha (which promises to suit medium-dark Asian skintones). It's obviously not the full spectrum, so hopefully the brand are working on increasing the palette next year. I usually opt for the 2nd lightest shade in a range because I favour a hint of warmth to counteract the redness in my skintone but in this case, the 2nd lightest (Ivory) would definitely prove too dark for me. Something to think about as I know that some of you consider yourselves to be paler than me.
I'm not a huge fan of the scent in this foundation, it reminds me a little of my old Dior foundations but thankfully, it doesn't linger once it's on the skin. I know that other reviewers have commented that they like the scent, so again, this is just another example of how personal an experience choosing a new foundation can be.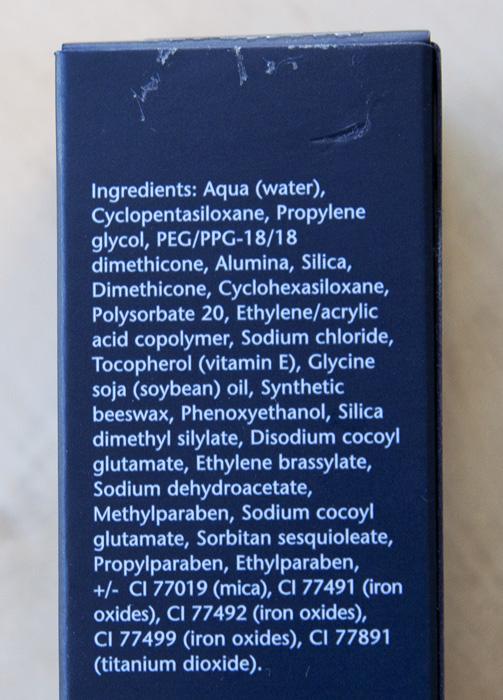 Liz Earle Signature Foundation applies well with both fingers and a brush. I've never been able to use paddle-style foundation brushes with much success, so you'll have to make do with my experience at using a buffing-style brush, which I think provides a lighter, more natural, coverage. I'd agree with the brand that the texture is lightweight, it also strikes a nice balance between dewy and matte, though it becomes more matte as it sets on the skin. Ideally, you'd have a normal/combination skintype for this one – very dry skins may find it a little too matte to be completely comfortable in this weather. I'm dry/combination and I can just about get away with it…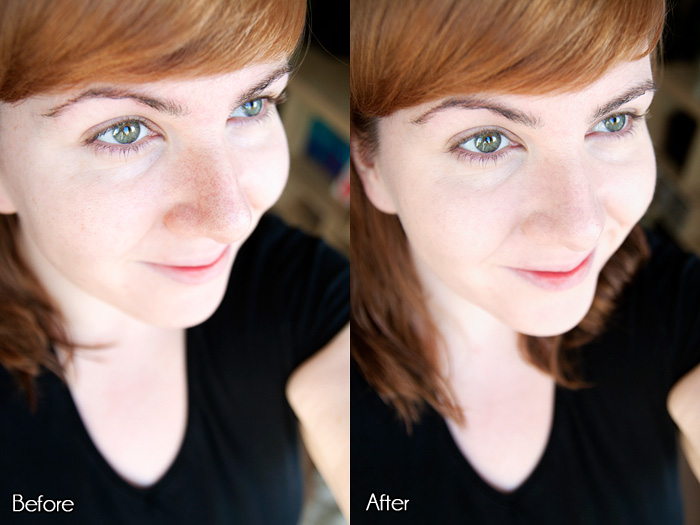 You can see that coverage is pretty good, I'd describe it as a solid medium, leaning toward the full but without the weightiness that full-coverage provides. If anyone tries to tell you that this is a sheer/medium formula – you need to ask yourself what brand of polyfilla they usually use on their faces because this is about as full as I'd want to go without classing it as a "night out" foundation.
I didn't find the foundation getting pernickity about being layered either, it let me go back for another pass around the centre of my face (with half a pump) and didn't start clumping or creating any skin dramas but at the same time, I wouldn't call it a "buildable" foundation either.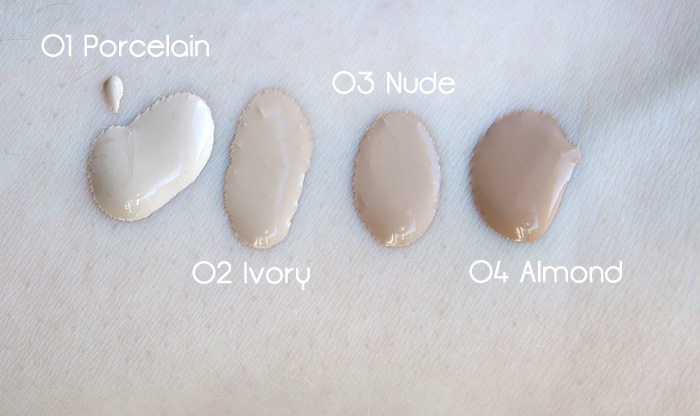 Some skin swatches on the inside of my wrist… look how blue I am! I think the shade variation between 01 and 02 is quite a jump… especially when compared to the variation between 02 and 03 – definitely try and get colour matched on counter for this one because I have a feeling that you'll suffer from oxidisation and potential patchiness if you go too dark.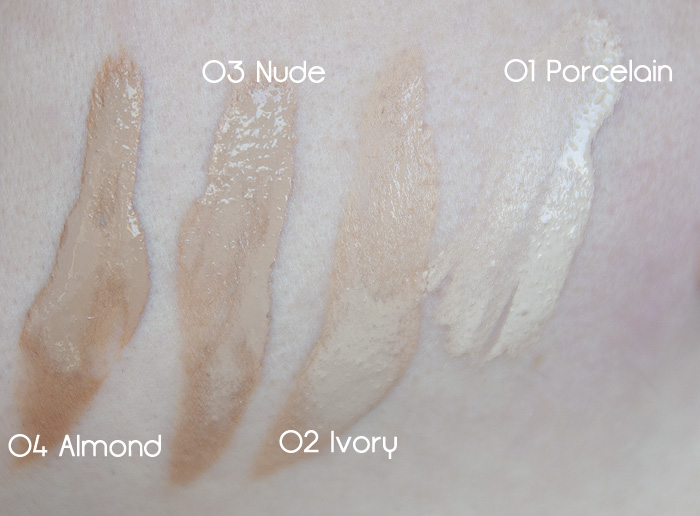 The picture above is a jawline swatch, stupidly in reverse order – sorry about that. You see the big leap between 01 and 02?
Longevity on my skin was fine, even without a primer it felt as though it held up admirably throughout the day and kept my redness toned down until the middle of the evening. Ultimately, I've been pretty happy with Liz Earle's new Signature Foundation but I think I would have been a tiny bit happier with a little less matte-ness (totally a word). But then again, if you're oilier than me – you should be chomping at the bit to get yourselves colour-matched on counter.
Liz Earle Signature Foundation is available to buy on counter, and online, priced at £21 for 25ml
* press sample