Over the past 5-years, I've made a point of not blogging about beauty boxes – I mean, at one stage, there were so many, who knew where to start?  However, being a bit of a country yokel, the scarce occasions that allow a visit to the big smoke invariably involve a mad dash to Harvey Nichols and Fenwicks… the two department stores that I can't leave London without trawling.  I love the beauty departments of both, they're quieter than the colossus that is Selfridges and a little friendlier than Harrods.
It is with this in my mind that my excitement over the latest Glossybox for Harvey Nichols has reached near feverish levels.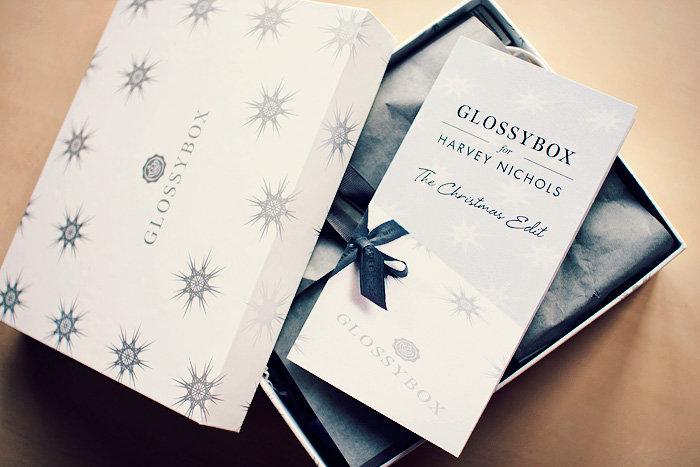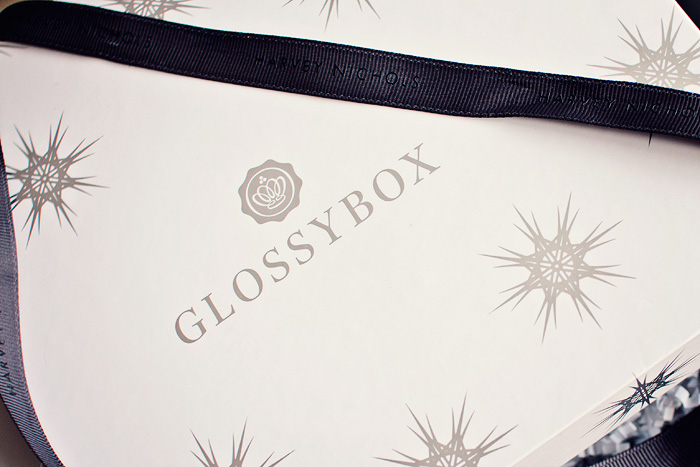 Suavely packaged in white and silver, it has that sophisticatedly-decorated Christmas look going for it.  You know the kind that only people without children can manage to pull off, while the rest of us make our homes look like every Christmas – past, present, and future has done a sick on it.
Anyway, back to the Glossybox because if you thought the outside looked slick, wait until you see what's inside!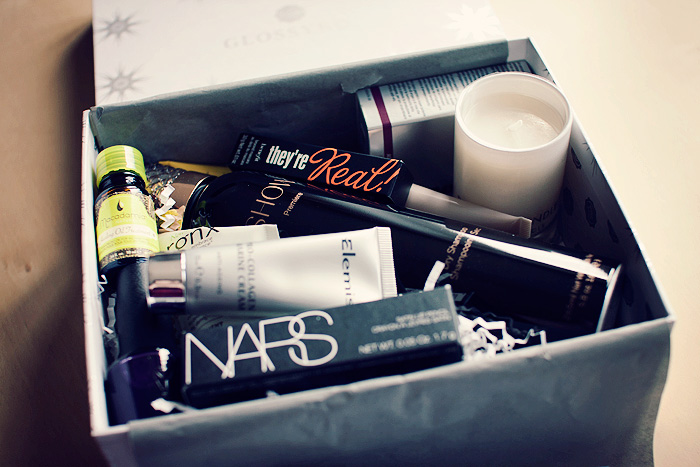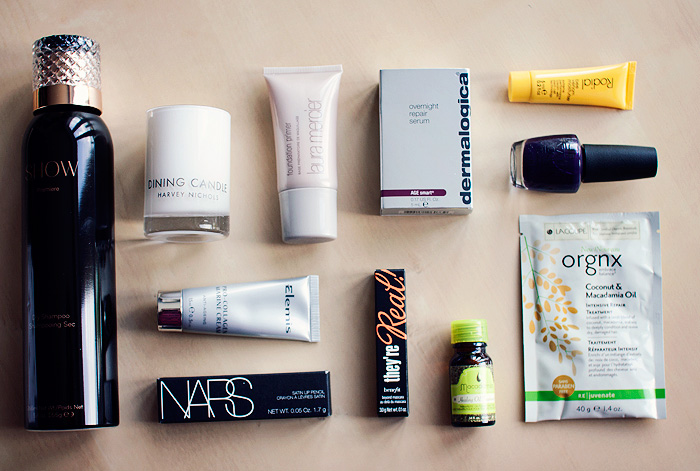 Booyah!
We've got candles and primers and mascaras and polish and… oh my, let me just break it down for you!
~ Laura Mercier Foundation Primer
~ Harvey Nichols Mini Scented Candle
~ Dermalogica Overnight Repair Serum
~ Macadamia Oil
~ Benefit They're Real Mascara
~ Rodial Bee Venom Moisturiser
~ Elemis Pro Collagen Marine Cream
~ La Coupe Intensive Hair Repair
~ NARS Mini Satin Lip Pencil
~ Show Beauty – Dry Shampoo
~ OPI Nail Polish in Viking
Box contents may vary slightly depending on your location and postal restrictions but the basic gist is that for just £30+p&p (subscriber price, £35+p&p non-subscriber price), you'll receive this rather exclusive box packed with goodies that boast a combined value of over £150!
Glossybox for Harvey Nichols will go on sale next Monday, the 17th November but stock is predictably limited, so to maximise your chances of getting your hands on this beauty-lovers wet dream, make sure you pre-register your interest now at glossybox.co.uk.
* press sample
if you liked this post, please don't forget to check out my subscriber options, here