Incidentally, I'm having a little clean up round here… dust was gathering in the corners and there was a big coffee ring on the table.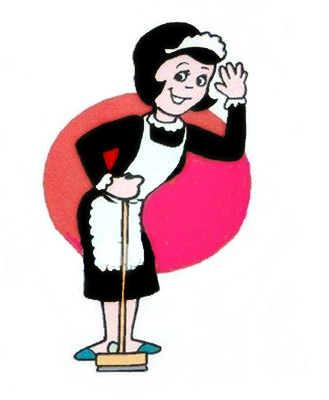 My blogroll is a little out of date so if you would like to exchange blogroll links (and you aren't listed already) or if your link needs updating please leave a comment with a linky to your blog or send me a message.
I've been removing unused widgets, adding a new cool (or possibly rubbish) translator for my visitors reaching me from more exotic climes and generally tweaking things to make the site as speedy as possible.
I know there were a few issues a couple of weeks back with pages continually refreshing and comments not being allowed through… I trust that this is all resolved now, but I always appreciate any feedback noting technical problems you may be experiencing!  It gives me the opportunity to use the whip on Mr. Lipglossiping (no, not like that).
Whilst I'm asking… is there anything you'd like to see added?  I was contemplating an "upcoming posts" thingamabob in the sidebar for my own motivation as much as anything… is that useful?  Or do you prefer surprises?