I'm back with another W7 cheapie for you!
Today's is Metallic Saturn, one of those green/gold combos that come out all mossy/gold and beautifully patina'ed on the nail.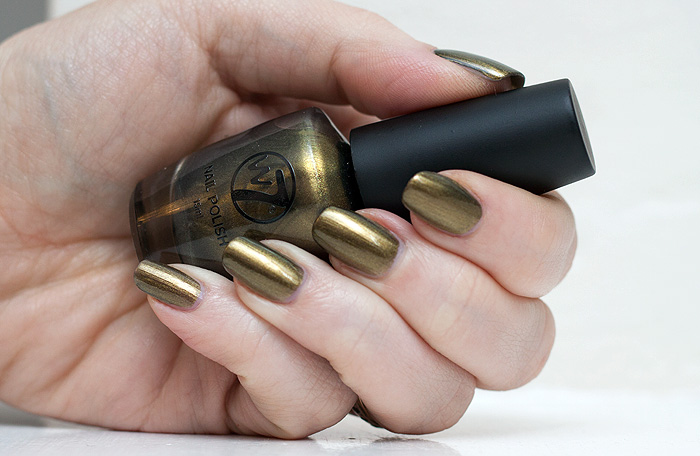 You'll be pleased to hear that this one is a glorious 2-coater with smooth application and heaps of shine.  I haven't used a top coat in the above photo, it just didn't really need it!  I'm finding these W7 polishes quick-drying but very solvent-y and recommend ensuring you're in a well-ventilated room when using them!
I purchased W7 Metallic Mars online from www.nailpolishdirect.co.uk, priced at £1.95 – I believe that it's a discontinued shade so don't hang around if you fancy adding it to your collection!