With celebrity fragrances reaching saturation point a couple of years ago, it's not really surprising that 2010 saw a decline in both sales and new releases.  With anything so inextricably tied to fleeting popularity and snapshots of pop culture, it's inevitable that these releases would be churned out rinse, wash, repeat style until we all got sick of smelling like a mixture of fruit, white flowers and vanilla.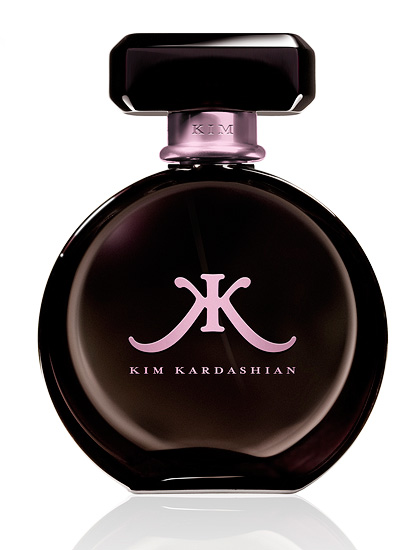 Except, there's always room for a latecomer to the party right?  Especially when it comes from a brand as big as Brand Kardashian.  The self-titled fragrance was actually released in the U.S. last year but saw it's UK launch on Wednesday when hoardes of fans descended on Debenhams, Oxford Street for the chance to purchase a bottle and if lucky, catch a glance of Kim herself.
Floral top notes of mandarin, honeysuckle and orange blossom reflect Kim's captivating nature; while at the heart, pink jasmine, tuberose, sensual spices and lush gardenia evoke her femininity. The last impression of tonka bean, jacaranda wood, vanilla orchid, sexy musk and creamy sandalwood add warmth to represent Kim's softer side.
I haven't had an opportunity to sniff it yet, so will try and spritz while in London today.  I'm expecting it to be all about the tuberose and anticipating bold things!
It's worth pointing out that the Kim Kardashian 100ml Eau de Parfum is currently available at CheapSmells.com for £27.85, a sizeable saving when compared to the Debenhams online price of £40.00