Having my weekly mooch around T.K. Maxx (I can never remember how many bloody x's to use) today proved to me two things.  One… I really don't need any more nail polish and two… I should replace my polish obsession with a makeup bag fetish.  And so I did.
Check out this beauty from Jobis (no, I haven't heard of them either) that I picked up for the princely sum of £9.99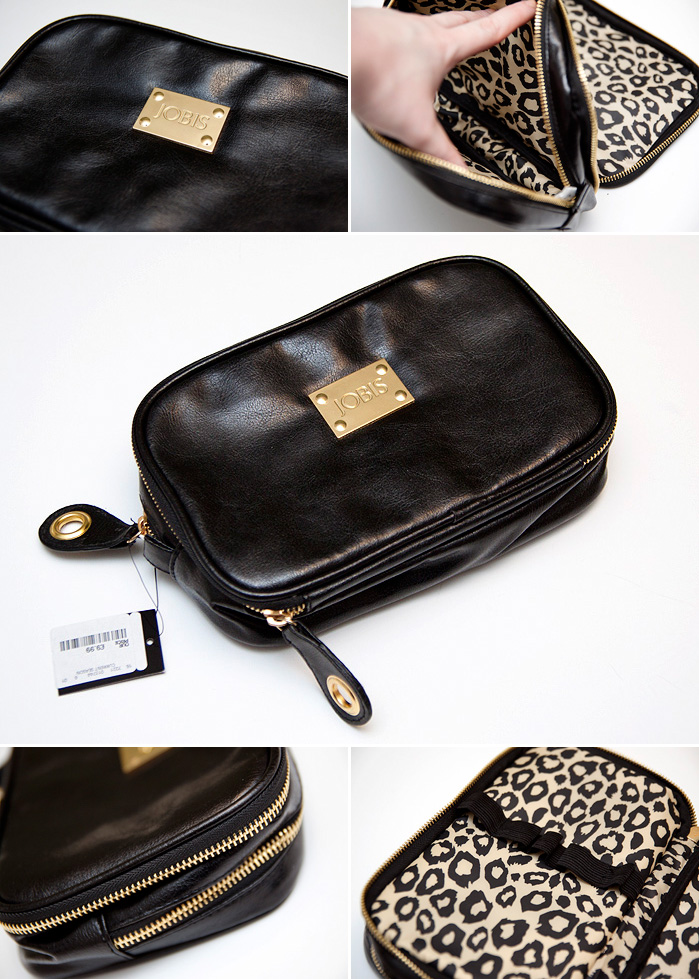 I'm a massive sucker for a flash of leopard print and heard my name being screamed loudly by this not-so-little accessory from across the store.  At first, the inner print stole my heart… but then, when I opened the second zip to reveal a brush holder compartment?!  Well, I couldn't get my purse out of my handbag quick enough.
I insisted that Mr. L and Leila immediately stop what they were doing and come back home with me so that I could spend the next 40 minutes lovingly fluffing my brushes (not a euphemism) and fill my lovely new Jobis with the perfect configuration of makeup stuffs.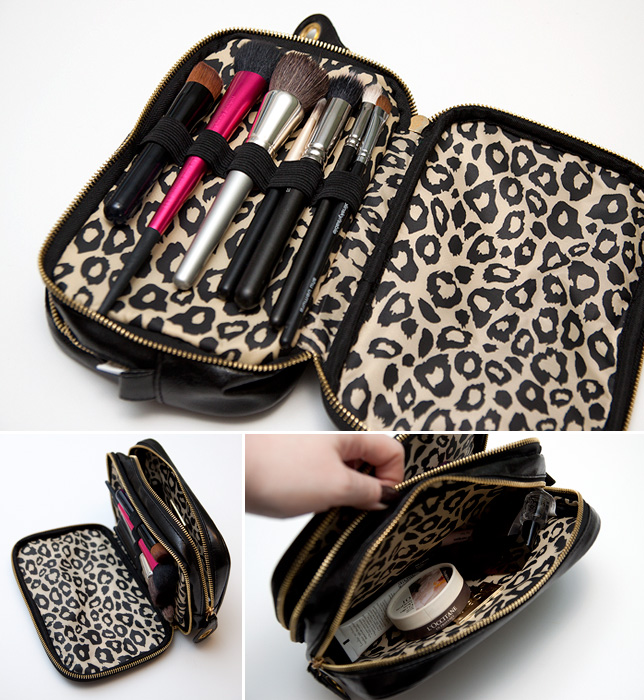 Look!  It holds my long-handled brushes beautifully, you can fit a whole face-worth's in there!
I know that stock varies from store to store but my local had a few of these with all the purses and I didn't see them in there last time – so if you're in the market for a new makeup bag, may I suggest that you run to your nearest T.K. Maxx and nab one of these beauties before some other makeup-loving cowbag beats you to it.
Do you like it or is leopard print your style nemesis?