Given the choice between packing my makeup bag for 5 days away and the 12 Labours of Hercules, I'd take his job any day.  Infact, he got off lightly, slaying the nine-headed Lernaean Hydra?  Piece of cake.  Try choosing between NARS Torrid and NARS Deep Throat.  That's what you call a task.
I'm not gonna accompany the photos with review-type commentary but if you have any questions, shout 'em at me.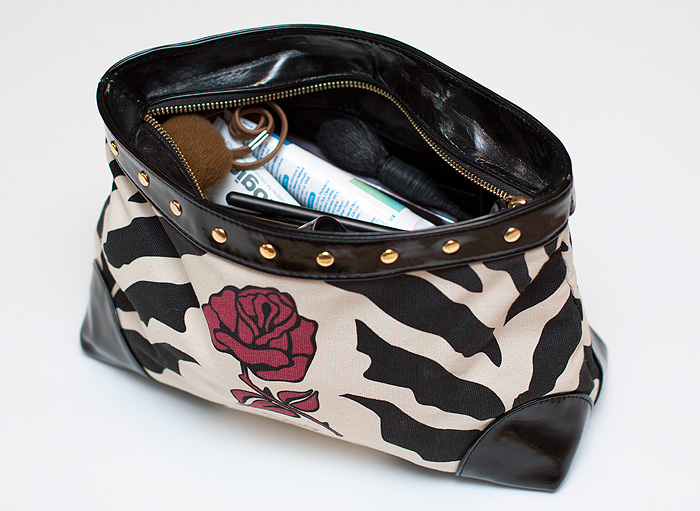 Lancome makeup bag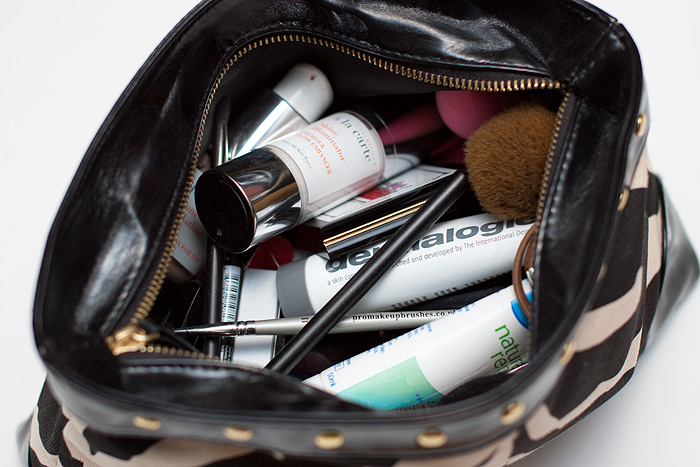 Stuffed!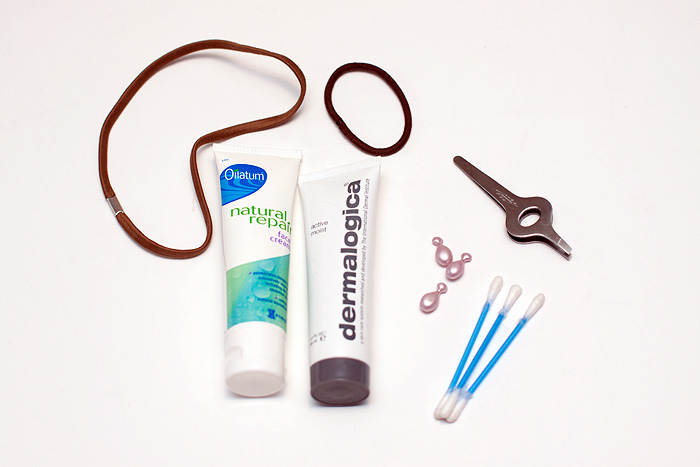 random hairbands | oilatum natural repair face cream (night) | dermalogica active moist (day) | tweezerman tweezers | qtips for eyeliner fixing | cindy crawford wrinkle smooth (primer) capsules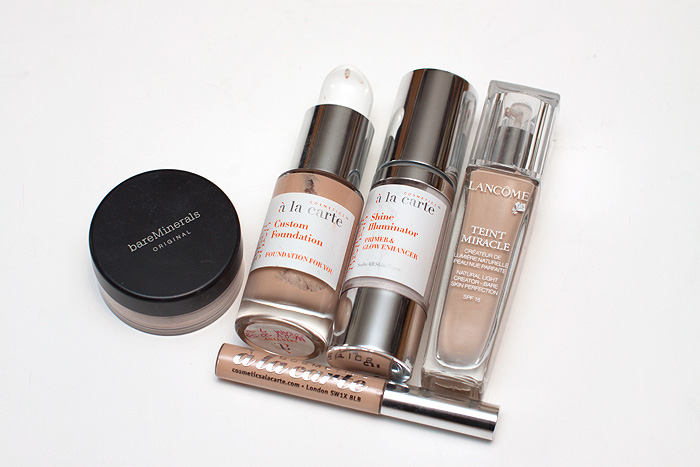 bareMinerals Original mineral foundation | Cosmetics a la Carte Custom Foundation | Cosmetics a la Carte Shine Illuminator | Lancome Teint Miracle Foundation | Cosmetics a la Carte Concealer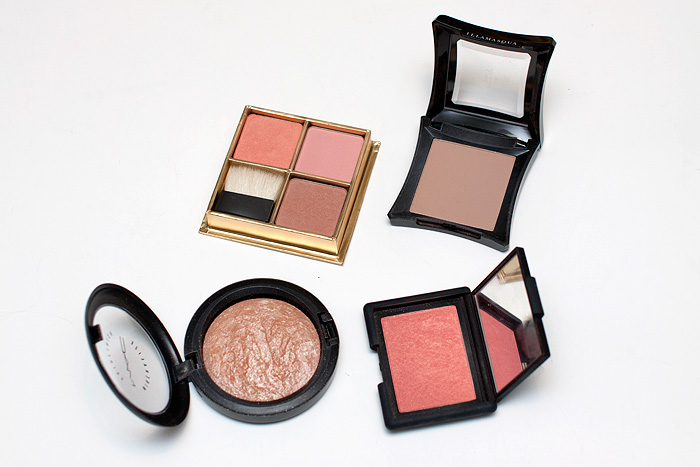 Benefit Powder Time Lover | Illamasua Rumour Blush | MAC Soft and Gentle MSF | NARS Torrid Blush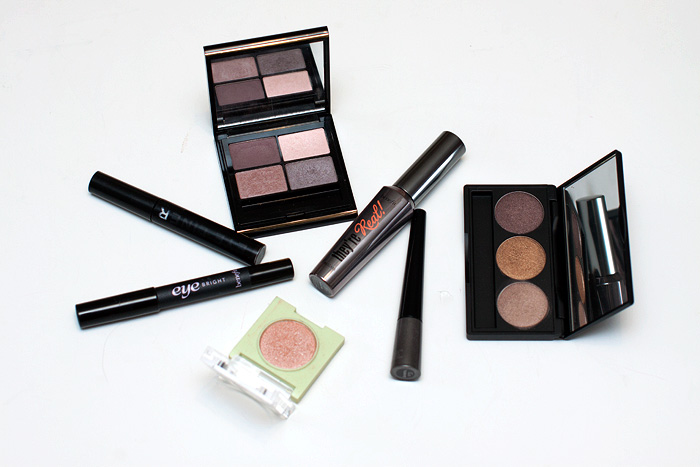 Stargazer Liquid Eyeliner in Black | Benefit Eye Bright | Pixi Fairy Light Solo #2 Champagne Glow | Benefit They're Real Mascara | Smashbox Soft Effects Powder Eyeliner | Elizabeth Arden Quad in Velvet Plumtones | Inglot Freedom Eyeshadow Palette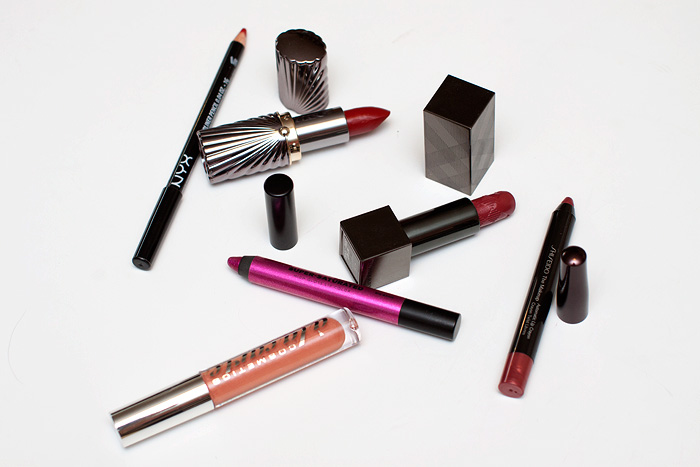 NYX Hot Red Lip Pencil | Rouge Baiser #405 L'Authentique | Burberry Lip Cover in #16 Claret | Urban Decay Super-Saturated Gloss in Big Bang | Cosmetics a la Carte Lip Gloss in Vanilla | Shiseido Automatic Lip Crayon in LC4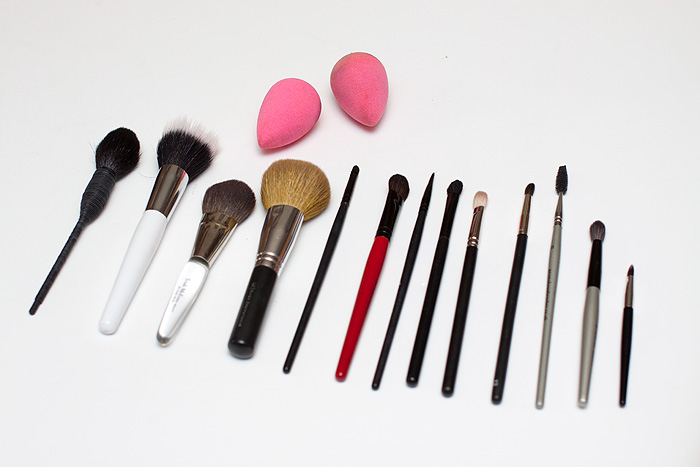 NARS Yachiyo | Sonia Kashuk Duo Fibre Stippling | Trish McEvoy Sheer Blush | Bare Minerals Flawless Face | ELF Small Precision | Smashbow #3 Blending | ELF Small Angled | Boots No7 Eyeshadow | MAC 217 Blender | NARS #12 Small Dome Eye | ProMakeupBrushes #11 Spoolie | Paula Dorf Sheer Crease | Lancome Lip | Pair of filthy Beauty Blenders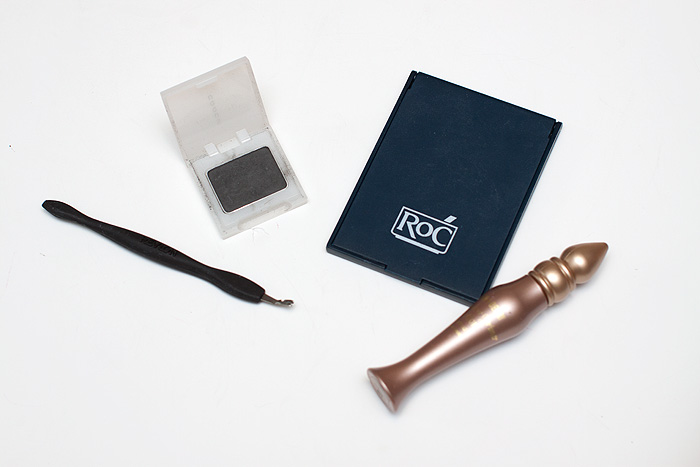 Revlon Cuticle Trimmer | Suqqu Brow Powder in Nibiiro | ROC Fold Up Mirror | Urban Decay Primer Potion in Sin
.
What do you mean "excessive"?  How easy do you find it to pack a 'going away' bag?