…you see, the Mary Quant store is next to the Liz Earle flagship store just off the Kings Road and I was mooching around killing some time before a facial.  I'd done Zara, drooled over the pastries in Pat. Val and there was really only Mary Quant left.  I would make a rubbish defence lawyer.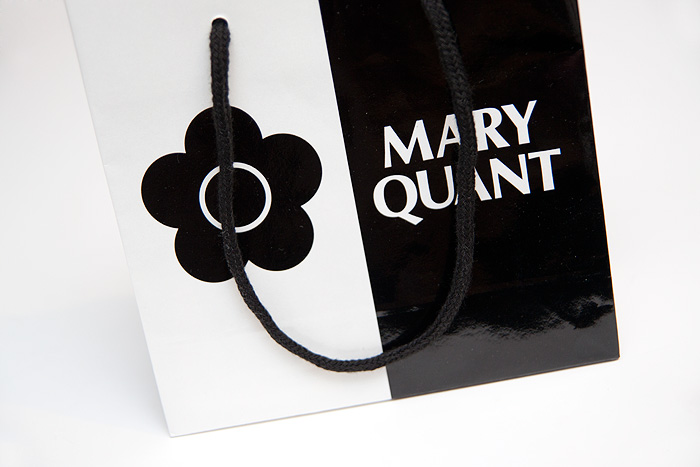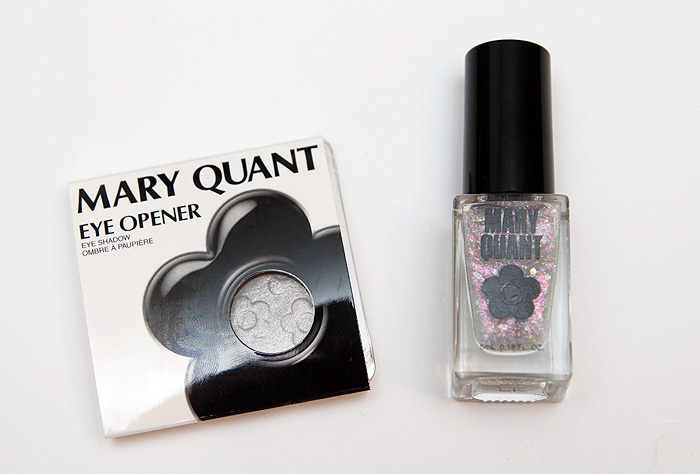 The first thing I was drawn to was the display cabinet filled with (mostly) eyeshadows.  They come packaged as pans, the palettes are sold separately for around £7 upwards.  Sadly, even the largest palettes didn't really hold a great deal so I decided to just buy the pan and work out what the heck I was going to do with the shadow later.
S-36 is a pretty, neutral taupe jam packed with multicoloured sparkle.  The sparkle is smooth… simillar to what you'd find in a well-milled pigment rather than something like an UD eyeshadow.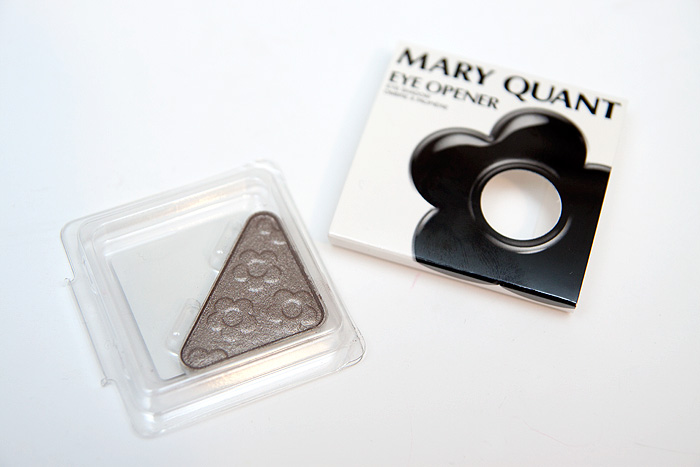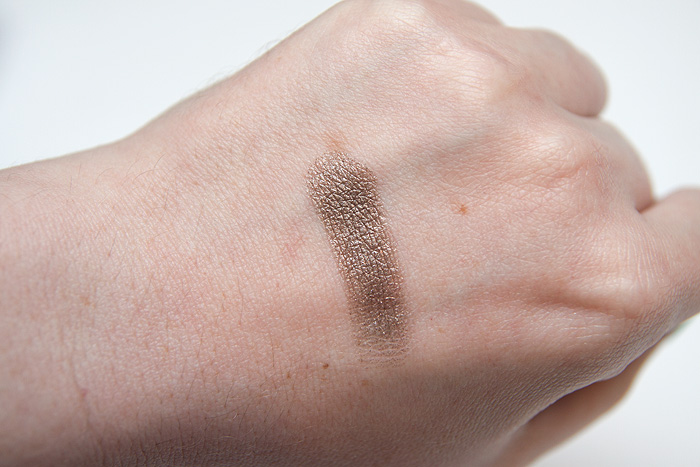 My swatch doesn't show the multi-coloured sparkle at all sadly.  I believe this shade is limited edition (Spring 2011) and was priced at around £7-£9 (I've lost my receipt, sorry!).
The second item I gravitated towards was this nail polish that charmed my inner magpie for all things sparkly.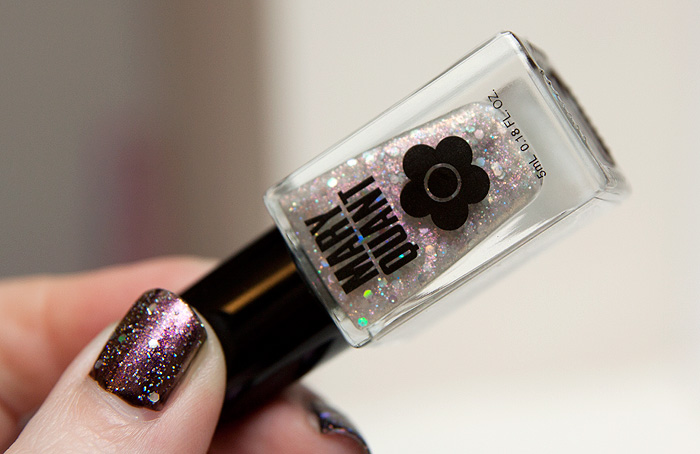 The image above shows two coats layered over a black creme.  The glitter particles are holographic and the clear base is packed with a pink/red pearl which turns the black base a lovely aubergine/purple shade.
This is a small 5ml bottle and it set me back around the same amount as the eye shadow.
There's only one store in the UK but you can order from them through a mail order system by giving them a call on 0207 881 9833 or emailing them at mq.shop@maryquant.co.uk