Ayurvedic therapies have grown in popularity within the spa world this year.  The ancient holistic practices and treatments from Southern Asia are now increasingly available to book alongside the usual wraps and hot stone therapies.
Ayush Spa in Jersey – the UK's first Ayurvedic Hotel Spa – is dedicated to the principles of Ayurvedic therapies and even offers its own Indian physician and therapists to preserve the traditions of the ancient therapies.
If, however, you don't know your vatas from your pittas and think I'm talking a load of old kapha, don't worry.  What has been a fairly niche buzzword within the health and beauty industry looks set to hit the mainstream.  And by "mainstream", I mean, the "high street".
First up are British clothing brand Monsoon, who are upping the ante with the launch of a bath and body collection, inspired by the Indian practice.  The collection features hand washes, hand and body lotions, moisturisers, body butters, body scrubs and more.  All containing natural, 100% pure plant actives that capture the spirit and knowledge of the ayurvedic tradition.  Prices start from £4.00 and there are even Christmas gift sets available to boost the well-being of your favourite aunties!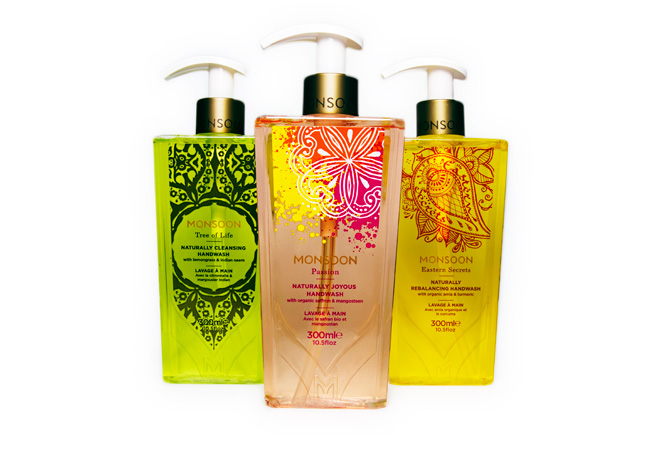 Taking the ancient principles to an even lower price point are Palmolive, with the launch of their Ayurituel shower gel range which promises a harmonious body and mind experience to leave you feeling balanced and energised.  Blimey!
The shower gels are available in three varieties: Energy, Joyous, and Tranquility – each containing exotic extracts of Indian origin including: sandalwood, Indian mulberry and neem and patchouli extracts.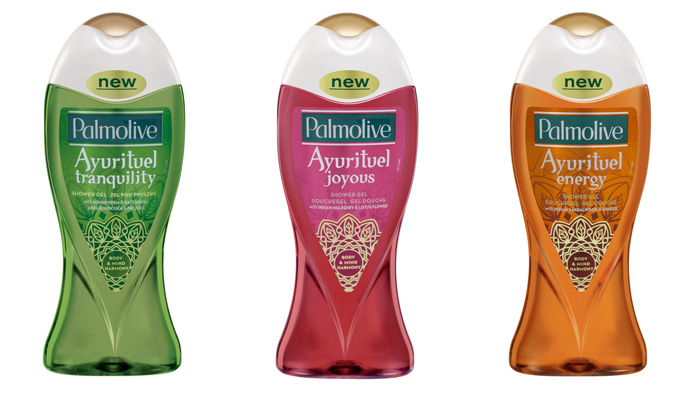 You can't beat a deliciously-scented shower gel on a cold morning and my pick from the range is Energy* (the orange one) with it's warming combination of Indian Sandalwood & Ginger.  The Ayurituel range is priced at £2.99 each and available from Sainsburys.
Noticed any other buzzwords creeping in that look set to be a feature for 2013?

* press sample