If you could take just one period from history and transplant its looks, style, and fashion into this century… you'd be hard-pushed to pick a better era than the 1960s.  The decade thrived off a dynamism that transformed a post-war world, thrusting it into the modern age.  From space exploration to consumerism, civil rights to music… the buzz word was progress, and at a breakneck pace.
Nowhere was this better represented than in the world of beauty and fashion.  Many young women finally had access to a disposable income, and what better to do with it than spend it on pretty new things?
Rimmel London have released the new ScandalEyes Retro Mania Collection, a fun nod to the decade of change with a monochrome theme, featuring some of the must-have tools of the decade, absolutely necessary to perfect the mod style!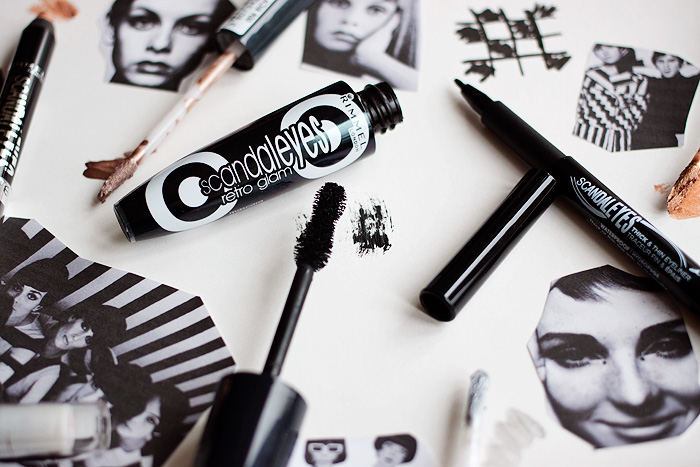 Focusing on the eyes as the main component in recreating the look of the era (lips were generally pale and frosty or completely blanked out with concealer), Rimmel London have released the following products:
•  Rimmel London ScandalEyes RetroGlam Mascara
•  ScandalEyes Thick & Thin Eyeliner
•  ScandalEyes Eye Shadow Paint in Mercury Silver, Rich Russet, and Golden Bronze
•  ScandalEyes Eye Shadow Stick in Witness White, Blackmail, and Bulletproof Beige
The ScandalEyes RetroGlam Mascara comes complete with an hourglass-shaped wand to capture all lashes from the innermost to the outermost corners, plumping and volumising as you comb the brush through from root to tip.  Whether you lust after Twiggy-esque lash separation or Edie Sedgwick's luscious volume, the inky-black formula promises to deliver an "eyeconic" 60s look.
Georgia May Jagger presents as the face of the new collection with a look that takes the 60s styling to the max, you can view some of the brand's modcasts online from their Tumblr page.  I've embedded one of the campaign videos below which shows some of the main pieces of the collection in action:
This month, the brand are running a weekly #modmonday contest that you can enter by sharing your retro look with @RimmelLondonUS on Twitter, Instagram or Tumblr – and this week – you even stand a chance at winning an authentic Lambretta scooter!
I had a go at creating a wearable 60s look, understating the lips and cheeks whilst putting full attention on the eyes.
Lining the lower lashline with the new RetroGlam Eye Shadow Stick in Witness White drew maximum attention to the contrasting black of the ScandalEyes RetroGlam Mascara and ScandalEyes Thick & Thin Eyeliner.  I wanted my look to be a more work-friendly Anna Karina than the dramatic and editorial style of Peggy Moffit!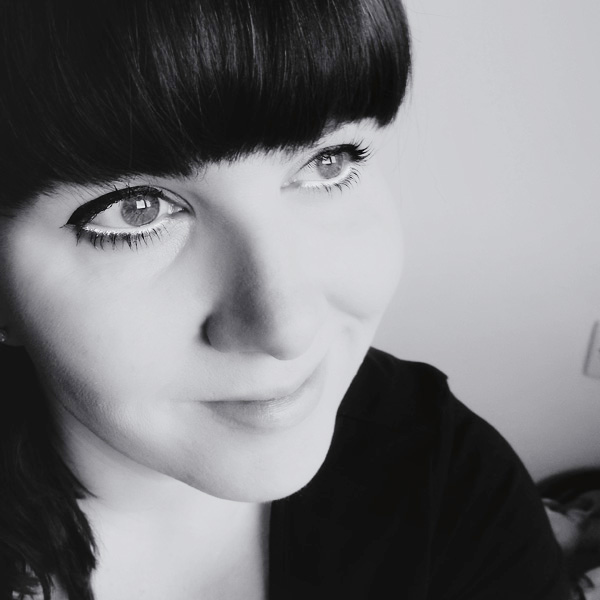 For more ideas and inspiration on how to recreate your own retro glam look, check out the official Rimmel London Retro Glam Page.
* This post has been sponsored by Rimmel London