What do YOU do at 11pm?  Normal people go to bed, weird semi-insomniac types start pissing about with makeup.  They challenge themselves to use all the right products in all the wrong places.
And then they hope for the best!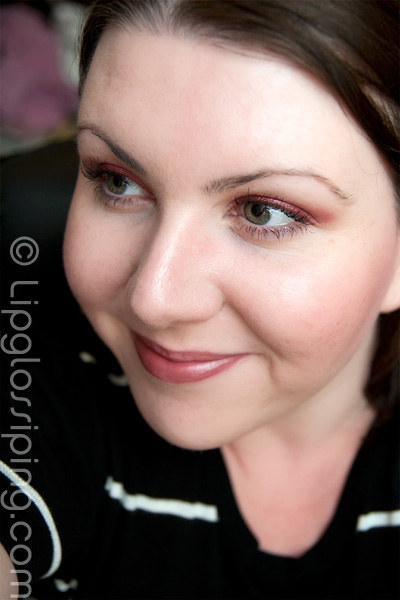 Clearly not the best, but it was fun!
What the hell am I talking about?
I lined up my products and decided to use them where they ought not be used…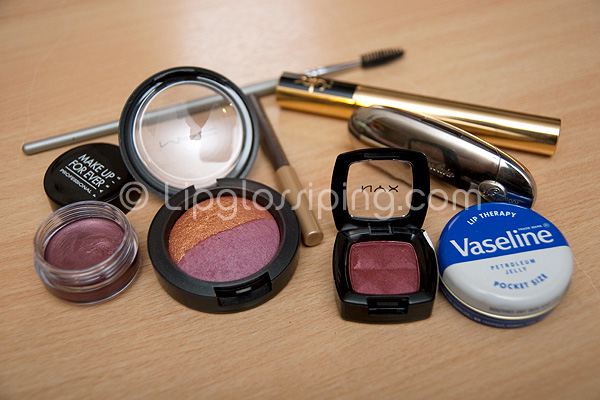 My mascara ended up on my eyebrows (as did my eyeliner)
My cream eyeshadow?  On my lips…
My Blusher?  On my eyes!
And my lipstick?  On my cheeks of course!
I did add a little normality… I used a touch of vaseline to help the cream eyeshadow turned lipstick not look quite so cakey.  My NYX Rust eyeshadow made a nice eyeliner and I still used mascara where mascara should be placed.

So what did I learn?
Not much really… except that my No7 Brown eyeliner is in NO WAY a good match to fill in the gaps in my brows.  Oh, and lipstick as blusher is a dream to blend but a bugger for that 'orrible sticky feeling afterwards.
I also realised that I should probably get a hobby that doesn't involve makeup.
And no jokes about my face looking like an arse please.
Have a good weekend good people of the internet!