A bright, strong… vivid blue creme.  Perfect for tips or toes this Summer!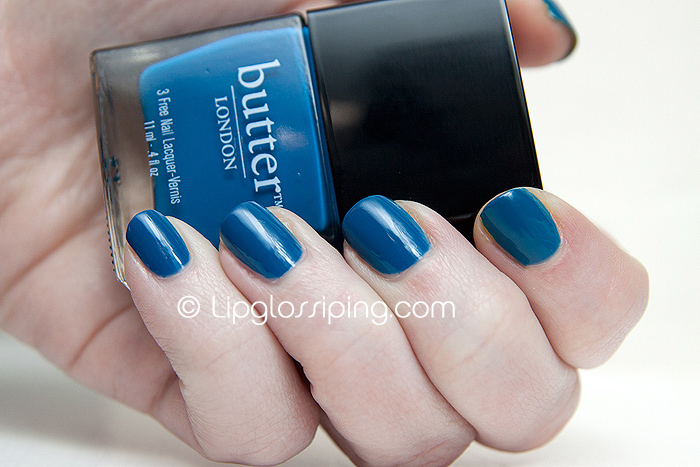 A solid two-coater, a great all rounder with average wear of 2/3 days before the tips start looking a bit ragged.  No chips but as I've said many times… I don't generally suffer from poor nail wear.
It feels like a very clean colour that is somehow almost sensible enough to wear in the office.  Of course, being BLUE it isn't.  But it just gives an impression of formality.  That makes more sense in my head than it does on this page.
But the thing is… surely it's incredibly dupable?  And at £11.95, you'd hope it might be…
I went and bought BarryM's Cobalt Blue to compare because I figured it would probably be the nearest match (off the top of my head):
In the above photo, I'm wearing Cobalt Blue on the little and middle fingers whilst I'm sporting Blagger on my index and ring fingers.  They're similar but Blagger has a teal edge to it and isn't quite so "primary" blue after all.
What do you think?  Is the difference worth £8.96?
You can purchase Butter London Blagger online from PowderRooms priced at £11.95