The other NARS AW/10 runway look I wanted to share comes from Phillip Lim's show: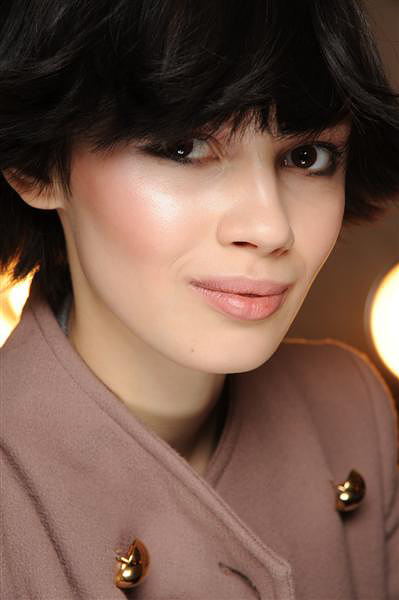 It's punchy but delicate all at the same time no?
Here's the lowdown:
INSPIRATION: Disco-punk. "This is a youthful, rebellious look that exudes a strong sense of confidence. Energy radiates within the girls through their makeup with eyes that have a bit of a rock and roll feel," said designer Phillip Lim whose inspiration stemmed from an image of Blondie's Debbie Harry.

LOOK: "This look has many layers," said NARS lead artist Lisa Butler. "The eyes are punchy and edgy while the skin was kept healthy and glowing. The lips are a soft, sheer pink for the elegant punk-rock princess style that Phillip was looking for."

FACE
•  Riviera Multiple
•  Douceur Blush (NEW for Fall 2010); try Lovejoy or Madly Blush for a similar effect
•  Luxor Multiple

EYES
•  Abyssinia Single Eyeshadow
•  Nymphea Single Eyeshadow
•  Coconut Grove Single Eyeshadow (NEW for Fall 2010); try Bali Single Eyeshadow for a similar effect
•  London Eyeliner Pencil

LIPS
•  Bangkok Pure Matte Lipstick (NEW for Fall 2010); try Sex Machine Velvet Matte Lip Pencil for a similar effect
I'm loving the look of the new matte lipstick but groaning at how long we have to wait for it….
I can totally see Debbie Harry in the inspiration too.  She's one of my favourite beauty icons ever (along with Jean Seberg, Anna Karina & Edie Sedgwick) so I'm not hugely surprised to find myself in love with this look.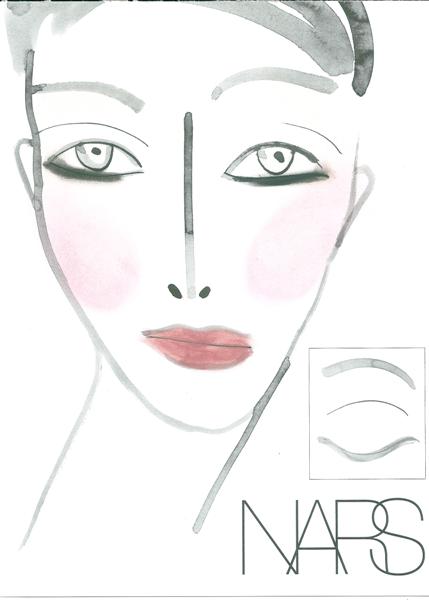 I haven't posted the Thakoon look 'cos it's a bit bronzey nuder and doesn't do a whole lot for me, but check it out here.