Ready for a Bobby Dazzler?  (does anyone under the age of 75 (apart from me) ever say that?)
Check out Butter London's Big Smoke!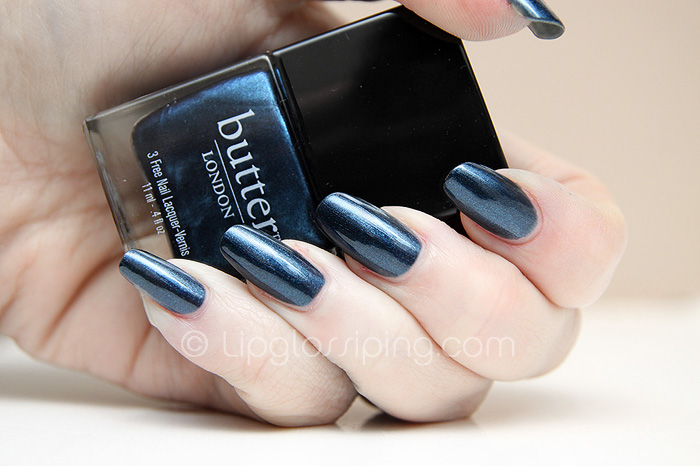 *dies*
It's almost denimy in it's loveliness.  It's a beautiful shimmery toned-down blue that totally has that smoky twilight vibe about it.
I flippin' adore Butter London for their shade range and since they sorted out their initial teething problems with the formula and bottles… they're remaining my favourite brand.
Some people have issues with wear… I never have but they also do a marvellous base coat that is (apparently) an absolute MUST if you're the type of person who gets polish chips within the day.
Big Smoke applied beautifully for me and is a must-have for blue polish lovers everywhere.
You can pick Butter London – Big Smoke up online from
Powder Rooms
priced at £9.75.