Zomg.
That's the sound of me toppling off my chair after seeing the AW/10 runway look Francois NARS created for the Marc Jacobs show at NYFW.
I got an email yesterday which contained a couple of the looks from the shows with teeny tiny pictures promising that more pics will follow. I'm like, HELLO! It's a Friday… you CANNOT leave me waiting 'till Monday like this, these are freaking beautiful!
So, I googled and saw that the creme de la creme of US blogging ladies were already on the case!
There's 2 looks in particular that I've fallen head over heels with, wanna see one of 'em? No? Tough shit.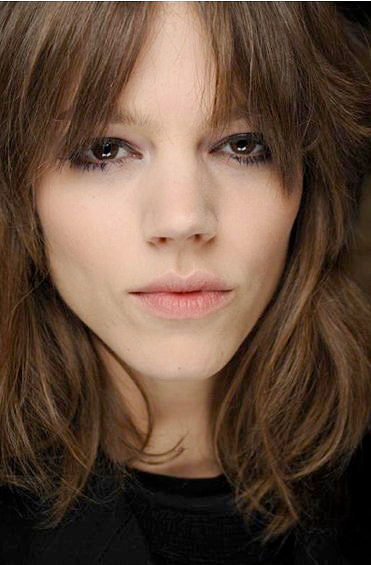 How sultry is that? Be still my beating heart.
Here's the details and breakdown of products used:
INSPIRATION: "I was inspired by the film La Vie des Autres. I wanted the models to have a dirty look as if the hair and makeup had been slept in," said designer Marc Jacobs, who specifically requested Barbarella lipstick to be used on the models' lips.

LOOK: "This look is what you'd see on a girl from the East Village or St. Germain des Pres – an existentialist with a modern twist," said NARS Cosmetics Founder and Creative Director François Nars whose application technique included using his fingers to achieve the faded effect. "These girls are sexy and cool. Their makeup looks dirty and worn out as if it has been on all night but still translates beautifully on the runway."

FACE
•  Sheer Glow Foundation
•  Enchanted Blush (NEW for Summer 2010); try Gina Blush for a similar look

EYES
•  D. Gorgeous Single Eyeshadow (NEW for Spring 2010)
•  Black Moon Eyeliner Pencil
•  Nuits Blanches Eyeliner Stylo
•  Larger Than Life Volumizing Mascara

LIPS
•  Barbarella Lipstick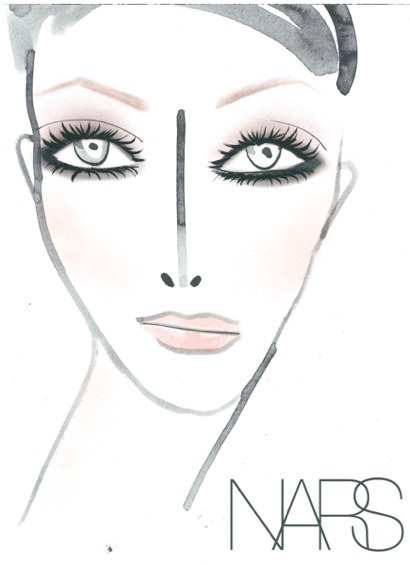 See, I didn't fancy the look of D.Gorgeous when I first saw it… but now I want it (or something simillar). I really need some mattes in my life.
I also TOTALLY need Barbarella, but in the tube it scares me, it looks proper peachy orange.  Any of you lovely ladies have it?  Is it super warm toned?
I'll post my other fav up on Monday!  I'm off to try and recreate this, I think the difficulty will be stopping the eyes from looking too smoky and heavy, any tips?