How's that for a post title you don't want to see on a Monday morning?  Woke you up a bit though right?
I've been receiving queries as to how the hair removal thing is going and I thought that it was high time for another update.  Have you had your first, second and third coffees of the day yet?  I'm not really sure where to begin…
It was 3 days after Christmas when I found myself in the changing rooms at House of Fraser.  I thought I saw a spot developing along my jaw line so peered into the mirror for a closer look and got more than I bargained for when I noticed 4 long, dark but fine hairs sprouting from my neck near my ear lobe.
Gutted doesn't really begin to describe it.  I left the changing rooms feeling deflated, ugly and most of all ashamed that I hadn't noticed them before now… floods of insecurity washing over me as I wondered how many people might have noticed them without telling me.
Mr. L tried to assure me that he hadn't seen them before and perhaps they'd regrown overnight (bless him).  I'd done the best I could to prepare myself for this outcome, I'd even told myself that it was practically inevitable but it still didn't help dampen the overwhelming disappointment that I was facing the possibility of hitting a snake instead of a ladder and finding myself back at square one.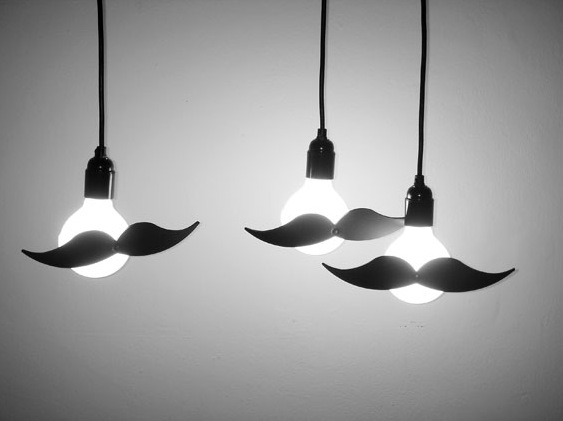 Ironically, one of the reasons we were battling the House of Fraser New Year sales was to get Mr. L a snazzy new electric shaver and that night… he let me use it first.  I was frustrated to be shaving properly again only 2 months after finishing my SK:N laser hair removal sessions but on the plus side, I can totally recommend this shaver for women with facial hair… every silver cloud and all that…
So where does that leave me now?  And what about the iPulse Smooth Skin?
4 months on from Christmas and I'm nowhere near 'square one' as feared.  Infact, it's barely any worse than when I first noticed the regrowth.  I shave every 4 days now and it takes me about 40 seconds to run the rotary shaver over the outer edges of my top lip, neck and jawline.
It's fine, dark and pliable… not as coarse as stubble but neither is it downy.  I began to write that I felt I had experienced about a 60-65% improvement than before my treatment until Mr. L reminded me that I used to have a freaking beard by tea-time.  True 'dat.  I'll upgrade it to a 75-85% improvement.
How about the at-home device?  The iPulse Smooth Skin (use discount code: BSKN55 for £50 off purchase price) that I was supposed to be using every week to maintain my smooth hair-free state?
Well… I just couldn't keep the routine going… It was an epic chore to use on my face and had me cursing everytime I pulled it out of the box.  Here's why:
~ The device would get hot quickly and needed frequent cool-down periods during use.
~ It's very difficult to get all 4 contact points lined up on the skin simultaneously on hard facial angles like jawlines.
~ When you're working on your face, you need a mirror… which means that all movements are in reverse.
~ You need to pencil over your lipline with a white eyeliner before use.
Add the above up and it was taking me over an hour to do my lower face.
But do I think the iPulse Smooth Skin worked?
Yes, I think it helped.  I still don't notice any regrowth on the 'flatter' areas of my chin/jaw/neck which would be the areas that I was able to ensure were treated by the iPulse.  Can I be sure?  No… but I am sure that the device was a total pain in the backside to use.  I think it's probably great for people with either limitless patience or lovely, flat, easy-to-reach areas to treat whilst distracting themselves with Eastenders.  But until it remains cooler for longer, it's not great to use on your face when it's such a tricky area to treat anyway.
And the SK:N clinic laser sessions? Well… I wouldn't have enjoyed a hair free Summer last year or still be enjoying an average 80% reduction in facial hair without those sessions, painful though I found them.
I've just taken a photo of my chin/neck showing 2 days worth of hair growth, which can be directly compared to last year's photo from before I commenced treatment.  I really don't think I have too much to be sad about.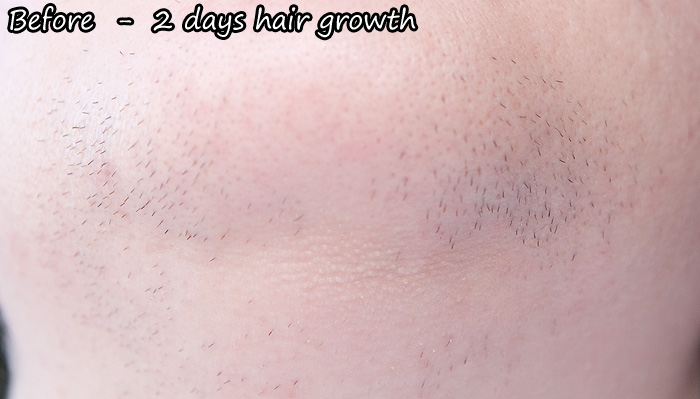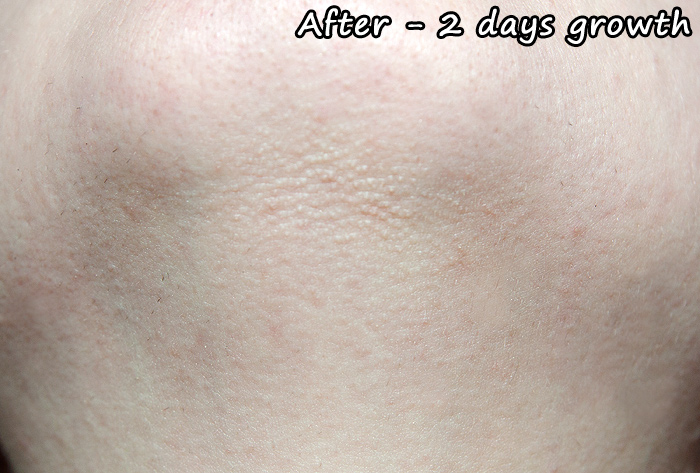 I'm about to take the next step in my quest for that elusive pot of hair-free gold.
I've purchased a block of 5 IPL sessions at a local salon (this is a different type to the laser treatment I received at SK:N last year) and I'm looking forward to hopefully commencing them later in the month.  I WILL be hairfree again this Summer and if I'm not?  I'm gonna let it grow and dye it purple.
.
If you want to read back through my experiences of laser hair removal, click here to read through my "adventures in laser hair removal" which naturally, makes it sound far more glamourous than it is!
* The iPulse Smooth Skin was a press sample and I was a guest of my local SKN laser clinic
** The iPulse Smooth Skin can currently be purchased for £281.90 online at Boots using £50 off code: BSKN55 at checkout