If you're still searching for a perfect gift for that more discerning member of the family *cough* (Mum) *cough*, you should point your browser in the direction of Timothy Han, purveyor of luxury candles.
Free from petrochemicals, genetically modified ingredients, herbicides or pesticides – these all-natural fragrant fancies are made from a carefully-chosen blend of pure essential oils, with no chemical additives or boosters.
I love the sound of Tobacco & Jasmine which ticks all the right boxes for a classy winter-warmer without going down the traditional gourmand route for Christmas home-scenting.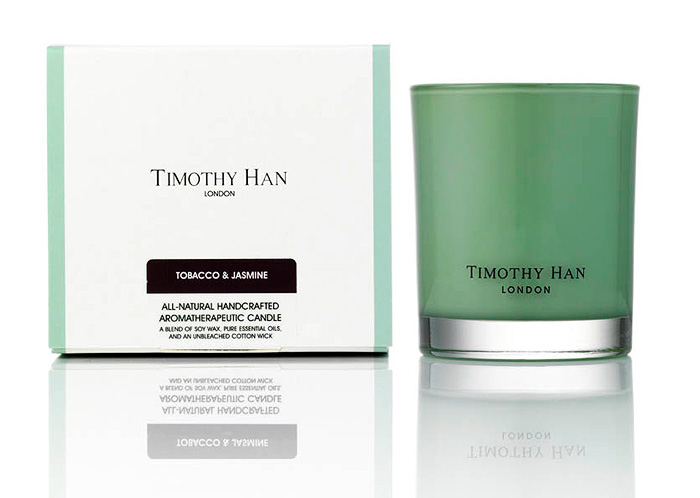 Each candle is hand-blended with a soy base and offers around 50 hours of burn time.  Luxury rarely comes cheap, and these are reassuringly expensive – at least, enough to keep you in the good books for a little while longer!
Timothy Han Candles are available to purchase online at www.timothyhan.com, priced at £38 each.