My bargainous baked bronzer turned up today, hoorah!  Bronzer is something that scares me.  Being so pale and uninteresting I screw it up on a regular basis.  This one seems really light and shimmery though (shade 01), perhaps a little too light actually judging by the swipe I just made on my fingertip.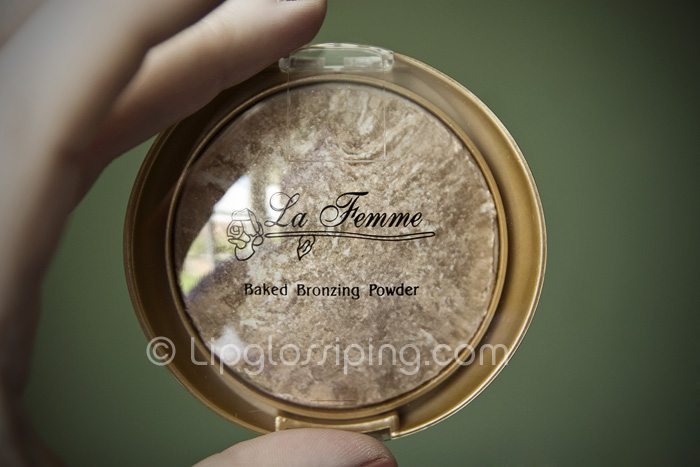 First impression is that it seems as cheap as it was.  The lid nearly splintered into 2 halves trying to open the damn thing to take a picture.  Texture seems soft though, not gritty or particularly chalky.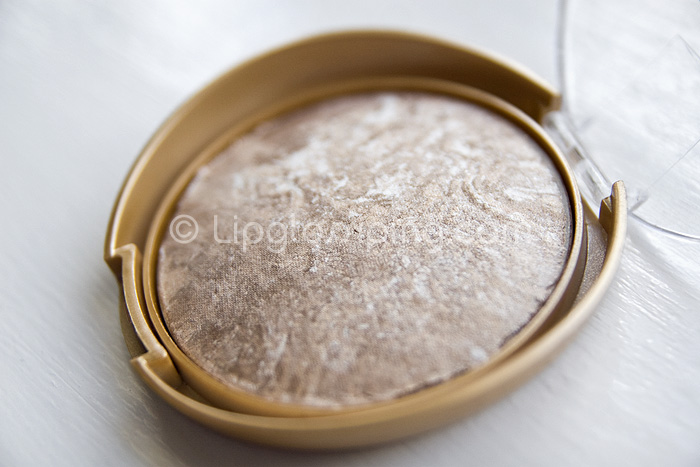 Will let you know how I get on with it.  It's pooh.  See below*:
Oh, *psst* – by the way, that Baked Bronzer I got… the one by La Femme with all the pretty gold and white veining… load of pooh, really.  I can't get the product to show up on me.  It doesn't bronze, brighten or even highlight.  I was hoping for subtle, but existent would have been nice.  Perhaps a darker shade would be more evident, but my opinion of it is so… *meh*… that I can't be arsed to order another.
*taken from this post