I've never waxed in my life.  Well, no that's not entirely true, there was this one time my Mum did a bikini wax on me while I lay on the table in the conservatory.  It left me bruised, bleeding and I swear more hairy than when she began.  You don't want or need to know the back-story but let me tell you, it was far from successful.
And so I felt a tingle of fear when the Veet EasyWax Electrical Roll On Kit* dropped through my letterbox last week.  It's waxing gone high-tech with a self-heating unit that dispenses a film of wax as you roll it over the skin.  In theory, this should eliminate all that messy spreading.  In theory.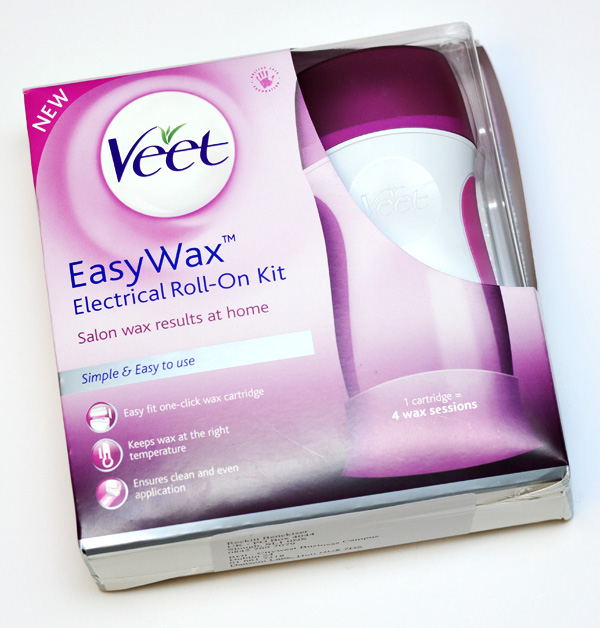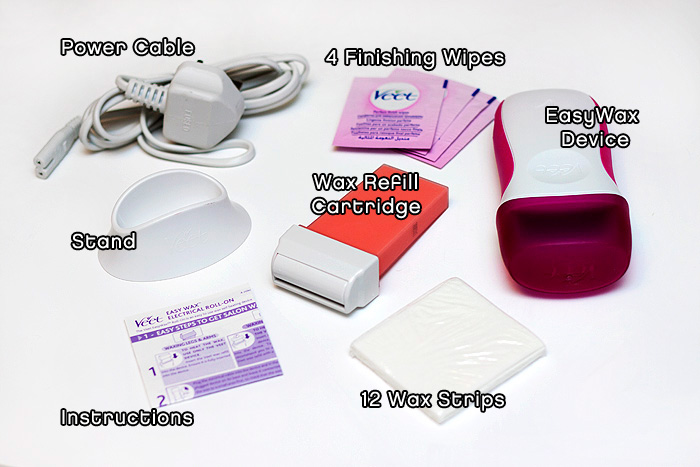 I've done a short video that shows how you put the kit together and then Mr. L made me do a video of my first proper waxing experience.  I think it's payback for that little episode of cardboard craftiness the other day (it's STILL not finished btw!)
The kit is simple to assemble and contains comprehensive instructions.  I've demonstrated setting the unit up for use in the video below.
Once plugged in, I waited just over 20 minutes before attempting my first leg wax!  Wanna see how it went?
Overall, my feelings on this device are a bit mixed.
Priced at £29.99 (with refill cartridges costing £9.99 each), I can see this being a good investment for a regular waxer over the cost of say, wax strips.  I did find that although overall, the unit dispensed the wax fairly evenly there were a couple of patches that seemed to skip and get less wax, leaving a few hairs behind that needed a second go to remove.  I've since used "ready to use" wax strips on the other leg to achieve a fair comparison and I have to say, the wax strips did a more complete job – but also hurt more and felt like an expensive way to remove hair.
I didn't compare to the traditional 'heat the pot in the microwave' style simply because I'm not interested in that kind of faffing and messiness, I'd rather buy a razor to be honest.  The refills are supposed to last for 4 waxing sessions, making them much more economical than strips but probably still more expensive than the old-style pots.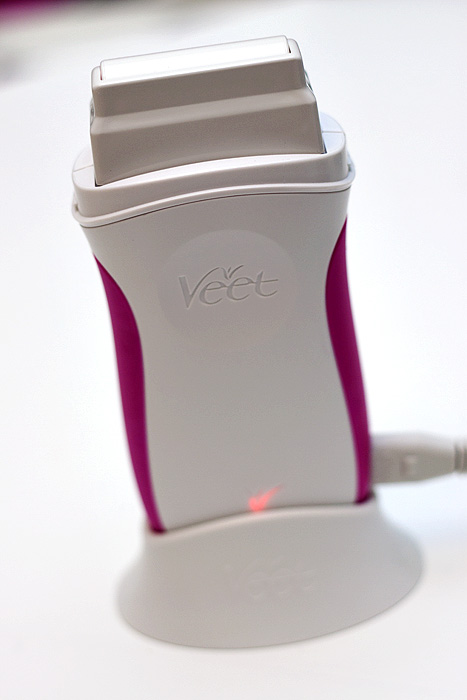 My final feelings on the Veet EasyWax Electrical Roll On Kit is that although it doesn't offer the ultimate solution to at-home waxing, it does offer another alternative that could prove popular for regular waxers.
The Veet EasyWax Electrical Roll On Kit is available to order online at Boots.com priced at £29.99.  There are only 300 available during this pre-launch period, so don't hesitate for too long if you're planning on snapping one up!
Do you wax?
* press sample