Question of the Week: – What was your last beauty-related impulse purchase?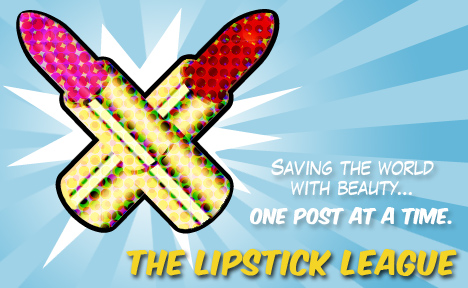 Answer: Hair Dye!  I saw a box of L'oreal Recital Preference in "Ultra Lightening Golden Brown" while I was in TKMaxx last week and now I look a little bit like Donald Trump.  Don't impulse buy hair dye ladies.
Pink Sith – is head over heels for the 120 different red lipstick color combinations that can be had with the Smooches Lipstick Palette in Take A Bow from Yagolicious!
Join Prime Beauty on her journey to rid herself of her crow's feet with the PaloVia Skin Renewing Laser. How does it work? Is it safe? And most importantly, does it hurt? Find out!
Phyrra – does a bright video tutorial with Sugarpill Chromalust Shadows.
we heart this – we're having a MEGA Milani Cosmetics giveaway of 48 products from the spring line. Wanna win? (Hint: you do!)
Clumps of Mascara – is loving OPI's New York City Ballet SoftShades collection. What do you think? Are sheer polishes your thing?
EauMG – Victoria takes at look at the top 20 perfumes for women sold in the U.S. in 2011. How many of these do you own?
Gouldylox Reviews – I'm testing an at-home laser on my crows feet. In thirty days, I'm supposed to be dramatically un-lined. Check out where I'm starting from to follow my journey!
Krasey Beauty – shows you what she did on her birthday. There may also be morkie pics involved!
Lipglossiping – gets ready for Summer with a super-hawt lip and cheek stain. Say hello to Beauté Liqui-Gel Lip and Cheek Stain in Fluoron.
Nouveau Cheap – In honor of Easter, come take a peek at all the adorable reader-submitted manicures in my Easter Manicure Round-Up.

What was your last beauty-related impulse purchase?