WAH Nails are offering the ultimate world cup accessory (other than having Ronaldo on your arm). Actually, scratch that… does anyone ACTUALLY fancy Ronaldo? He's far too high maintenance and no-chin for me.
I digress…
World Cup Nails…. yeah baby!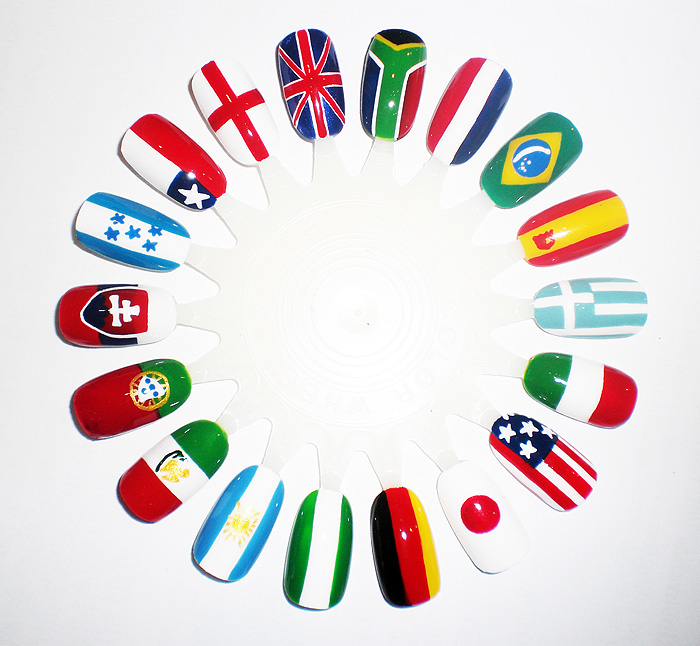 You can sport one (or more) of all 32 participating team's designs on your tips and show your other half that you TOTALLY are supporting their love for all things football.
Head to WAH Nails in the Topshop basement (Oxford Street, London) to partake in a little world cup nail artistry.
The designs are available from the 11th June – 11h July, Flag designs from £30 and 10% off your home countries flag if you can show proof of your birthplace with a passport!
Ne
Which design would you choose? I know it's terribly unpatriotic (esp being an 80s child)… but I'm digging the Greek & Argentine flags!