George at Asda I mean…
They must be? How else can they possibly be knocking out such awesome shades for £1.50 a bottle?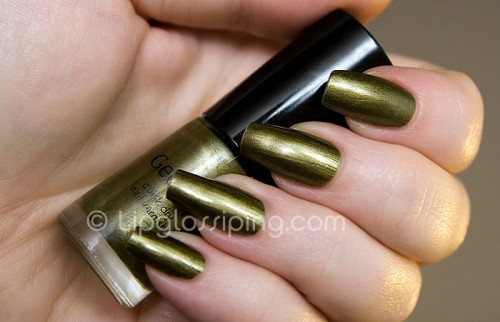 This is hmmm… how can I best describe.  A gilded olive?
I hate greens, but this I love.  So if you hate greens too, try it…. seriously – it's beautiful!
It's a metallic, so there is some evidence of brush stroke but no more than my higher end metallic polishes and even less than some.
It's called Superstar and really is something special.
Application and longevity are in line with the rest of the George shades I've tried.
Unfortunately, this will go down in history as the "last shade".  The "last shade" before stump-gate.  No matter, it's beautiful.