It's not like you need an excuse to wear red lipstick, but sometimes it's nice to fall back on the whole "Oh, well… it's Christmas isn't it?  It's practically illegal NOT TO wear red lipstick this time of year" thing…
I don't know about you but when I started wearing red lipstick as part of my day-to-day look, people (women) were genuinely curious about it and I felt that I had to defend my choice, as if I'd purposefully set out to make myself more conspicuous for a reason via my red lips.  ATTENTION WHORE!  Which is strange, because I'm hugely uncomfortable being the focus participant in any situation.  So cheers Christmas!  You make red lips a-ok.
You know what else makes red lips a-ok?  A kickass red lipstick, that's what.  And today's red lip is kicking some serious butt.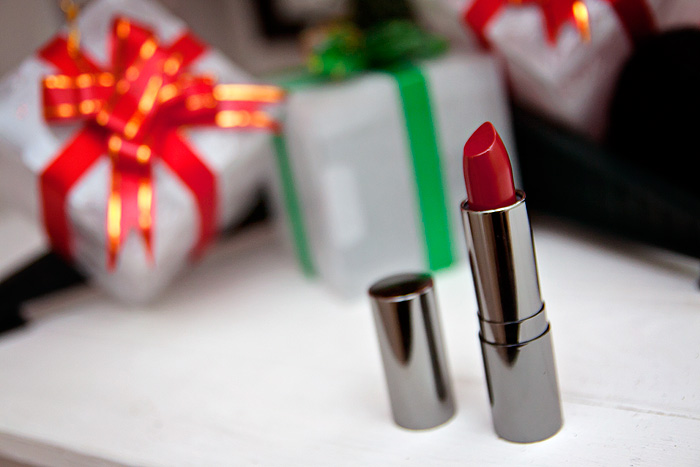 Daniel Sandler's Luxury Matte Lipstick in Red Carpet is my idea of a heaven-sent formula.  It doesn't have the dryness that I associate with some matte lipsticks *cough* MAC *cough*, thanks to an infusion of hyaluronic acid, yet it retains the essential simplicity that a matte red lip brings to your look.  It's creamy and applies smoothly without too much slip, ensuring that you can get a neat line straight from the bullet.
Finally, it packs the kind of pigmentation and stickability that gives you confidence that a couple of lip stains on your coffee mug won't even make a dent in its appearance.  Shade-wise, Red Carpet is a true red that leans neither too orange nor blue, I'd imagine that this teeth-flattering shade will suit most skin-tones as it has enough depth not to look garish.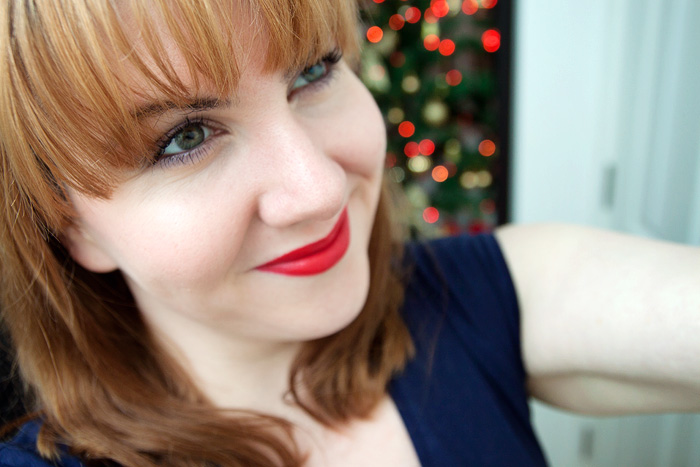 To hammer home what should be obvious by now, this is one sassy red lipstick that easily makes it into my top ten.  And that my friends – from a horrible hoarder woman with over 50 red lipsticks – is no mean feat.
Daniel Sandler Luxury Matte Lipstick in Red Carpet is available to buy online priced at £13.50 from danielsandler.com
* press sample