Remember when I won a trip to Paris courtesy of Vaseline? Well, I'm jumping on the Eurostar tomorrow and finally taking advantage of my prize… I can't. bloody. wait!
It's the first time me and Mr. L have been away on our own in 9 years, so I'm calling it our belated honeymoon… seeing as our actual honeymoon was in Manchester. How romantic?
My little L is looking forward to a couple of nights of endless Disney movies and marshmallows with her Nan and Pops, and me? Well, I'm looking forward to endless steak frites, trips to Monoprix (so classy), and people watching at Trocadero (I don't even care how expensive the wine is!)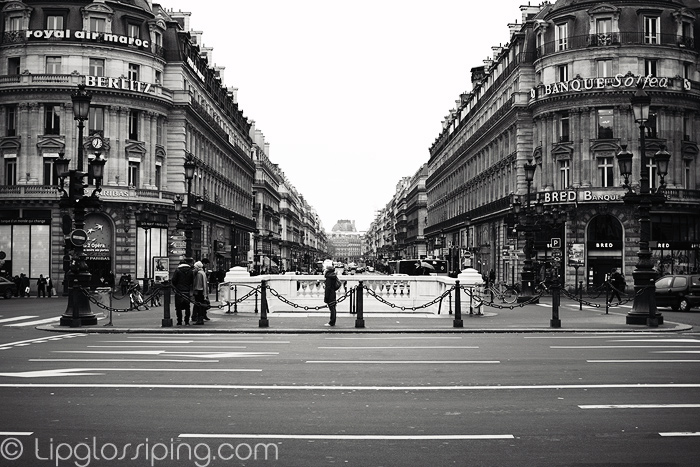 I've got a modest shopping list in my back pocket but I'm hoping that some new stuffs might catch my eye while I'm browsing.  Our itinerary (planned military-style by yours truly) is pretty packed so I don't know how much shopping time I'll be able to squeeze in, I also have to remember that I'm not travelling solo!
Incase you're interested (and because I'd like some tips), my itinerary looks a little something like this:
Monday: Louvre, Musee d'Orsay, Eiffel Tower, Trocadero

Tuesday: Catacombs, Pere Lachaise, Rodin's Thinker, Sacre Coeur, Notre Dame, Pont Neuf, Seine Cruise

Wednesday: Champs Elysees, Arc de Triomphe, La Defense
The thought of The Louvre frightens me, I know it's gonna be rammed but I'm ok with being a philistine – I just wanna spot the Mona Lisa, Venus de Milo, and the Winged Victory of Samothrace.  Some of the other "sights", we're probably not going to go inside, well… it depends on the queues…
I've only been to Paris once before on a school trip, and once with Vexinthecity, so I'm by no means overly familiar with the city. 
Any tips for eating (not too expensive!), sightseeing, transport etc. are as always, super-appreciated.
I'M SO BLEEDIN' EXCITED!
À bientôt mes amies! xxxx