Not loving this one quite as much as Glasgow a few days ago… but it's definitely worth a spot on here as I consider this to be a slightly unusual colour.  It doesn't look as though it would be deserving of the description 'unusual' but it is.  Ruby by Mavala is a shade that upon first glance, seems to be your standard warm toned dark pink in the bottle.  However, it shows up far more red toned with a warm brown hint on my nails.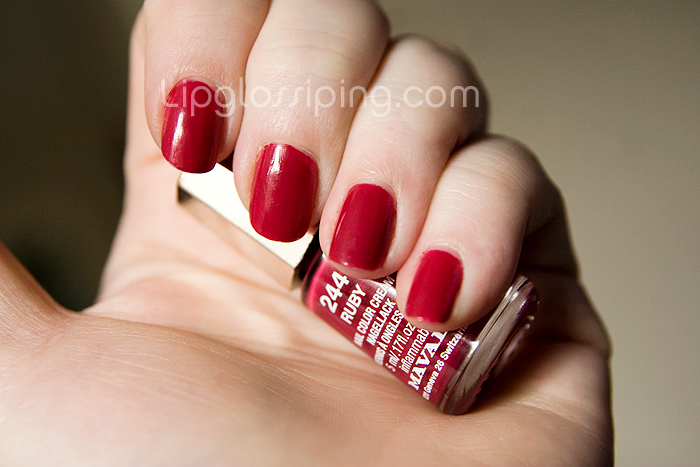 It's particularly worth a mention as I would class this as a 'work safe' red, it doesn't scream for attention and sits quite demurely on the end of my fingers simply looking polished and pretty.  It's also not a super high gloss finish, the above photo was taken after 2 coats.  Personally, I prefer a more glossy finish but that can be remedied with a couple of swipes of your favourite top coat.
Definitely one for the collection.