…of liquid eye liners?
I have a real problem with most liquid liners.  I either love the tip, but find the product too thin and unpigmented (yano where the blacks come out as a watery grey) or, I love the product but daren't put the tip within 2 feet of my eye without risk of blinding myself.
I've finally found one that applies like a dream and is also a gorgeously pigmented black.
Ruby & Millie's I-Writer is an odd looking contraption.  A few of their products utilise this futuristic x-ray type design.  It's novel, interesting and pretty functional.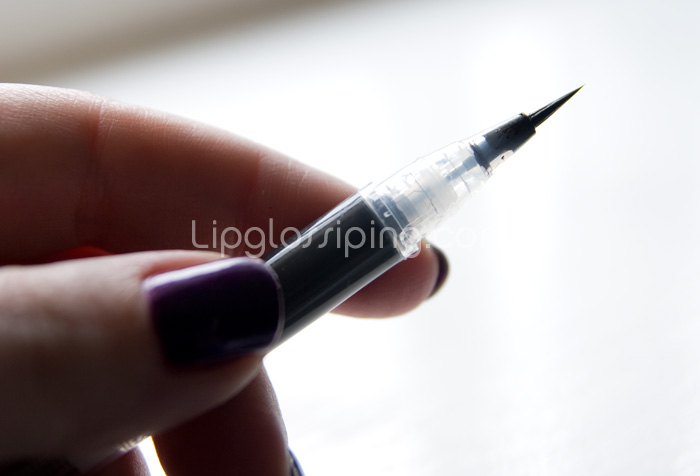 As you can see, the tip is VERY fine.  It's also flexible and soft fibred, which means that it's not gonna drag on your eyelid.  The brush has a wide enough base to offer some support to the tip which gives it just enough stiffness.  It tapers into a lovely sharp point for precision lining and the product disperses itself fairly evenly along the fibres when you give the other end of the pen a little twist.
I love the brush so much that when I run out of product, I'm gonna can use it with my gel liners.
The I-Writer retails at Boots for £10.50 and is available in a few different colours (I also have this in green, but don't recommend it.  the formula is a bit too sheer for an eyeliner).
Next time I use this in a FOTD, I shall make a note of it in the products used so you can see it in action!
[starreview tpl=14]