I bought two polishes from the new Autumn/Fall Essie collection.  Sew Psyched and Merino Cool.  Merino Cool was a bit of a no-brainer for my dusty mauve/grey loving fingers… but Sew Psyched took a little leap of faith.
I was hoping that the grey tones in this would soften the green to something special.
And they do!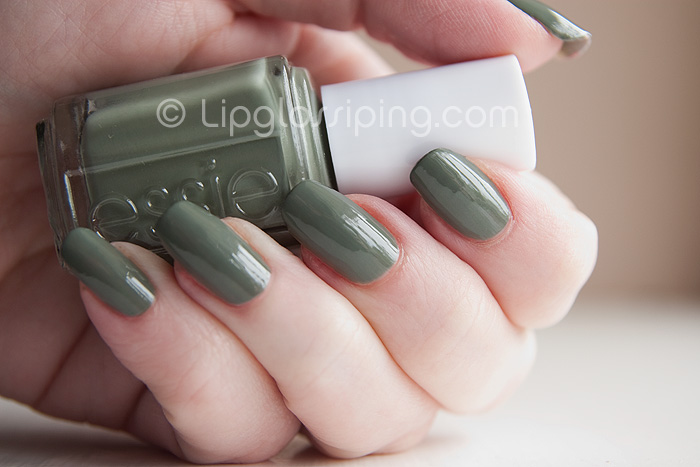 A two coater with a sprinkling of silver shimmer.  The shimmer is barely noticeable… but does lift the colour a little in direct sunlight.  I personally don't think it benefits much from it's inclusion and quite like my dusty colours to look flat anyway.
No problems with application and normal wear time make this a hit for me.
In UK mainstream outlets, Essie Sew Psyched is priced at around £8.50 and available online from BeautyBay