Well, it's Thursday and I've stayed on plan this week.  There's been a couple of times that I've sneaked into my weekly PP allowance (an allowance you have in addition to your daily allowance – best reserved for treats/night outs, "emergency points" if you will) but on the whole, I've stuck steadfastly to my PP per day limit.  Talking of limits, after Monday's weigh-in (I lost 3lb), my PP allowance has dropped from 30PP to 29PP, something to simultaneously cheer and grumble about.
This week's challenge has been all about keeping track of what you're doing and how you're sticking to the plan.  And for me, it was a very easy one….
You see, I always plan my meals a week in advance… I have to, it reminds me when my belly rumbles at 3pm that I've got such-and-such dinner for tea… which is only an hour or so away so putdownthosebiscuitsrightnow.  It also allows me to use my PP effectively, and ensures that I include enough healthy and filling foods into my diet to keep the hunger pangs away.  Planning and a little forward thinking really is key to Weight Watchers in my experience.
So here's what my weekly plan has looked like (and the meals that have gone with, thus far)
Monday: Bacon, Scrambled Egg, Tomato, Mushrooms, Bubble & Squeak patty, Bread – 10PP – Not bad for a fry up!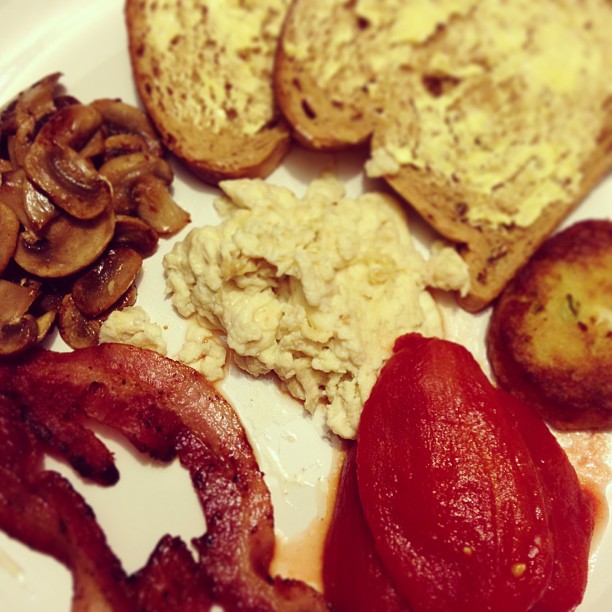 Tuesday: Balsamic roasted vegetables with streaky bacon and cous cous – 10PP – I didn't expect to really like this one but it was probably my favourite!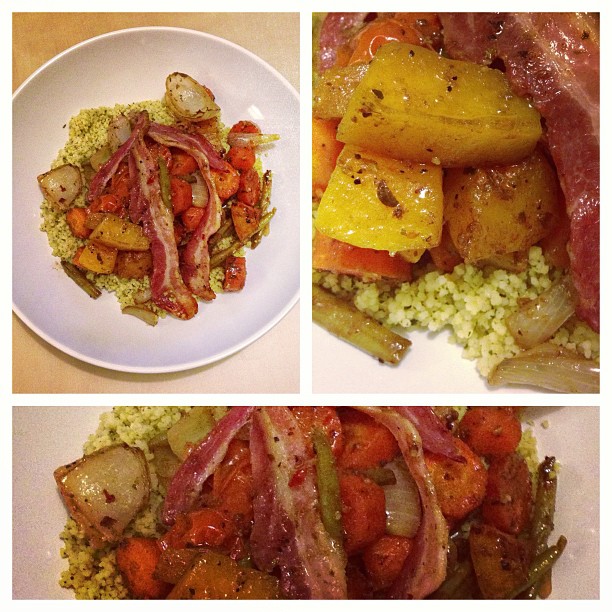 Wednesday: homemade pizza (garlic sausage, tomatoes, onion, basil, mushrooms, grated cheese) with salad – 13PP – Lovely, the homemade thin crust was 8PP on its own but LUSH.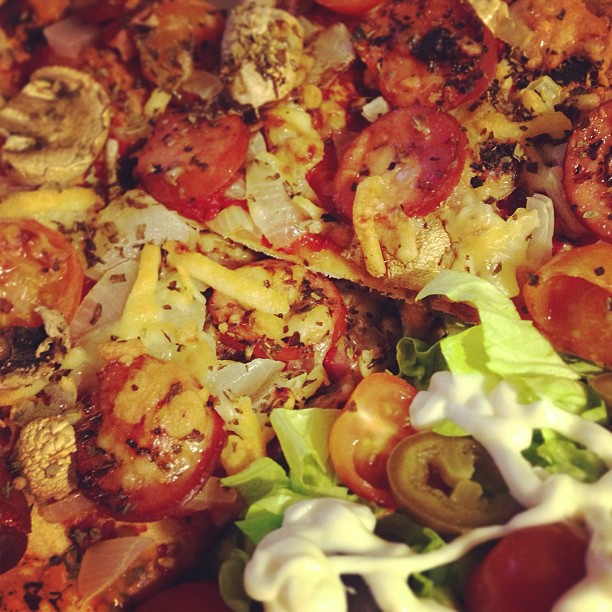 Thursday: Sausages, onions, carrot/swede mash, butternut squash, yorkshire puddings – 13PP – One of my favourites but I'm still searching for the perfect lowfat sausage! Oh and a word to the wise, Asda Smart Price Yorkshire Puddings are 1PP each, you're welcome.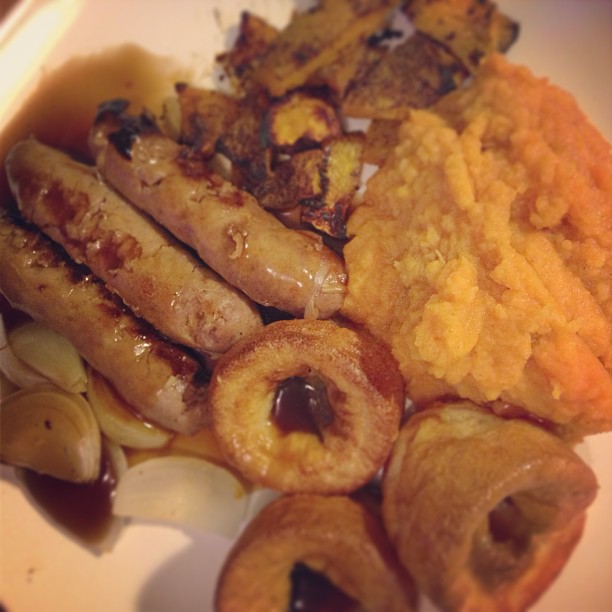 Friday: Tuna melt in a wrap with salad – 11PP
Saturday: Leek and potato gratin with blue cheese and bacon – 11PP
Sunday: Spinach and Quark Cannelloni – 10PP
My instagram page features all my main meals and if you use the hashtag #wwfooddiary, you should find many more dishes, snacks and treats to inspire from other instagrammers.
So, as you can see…. I'm not really a baked salmon on a bed of air kinda girl which, to be fair, is probably why I'm following the Weight Watchers plan in the first place.  Having said that, I've bought some frozen coley portions, asparagus, and lemon that doesn't come out of a bottle in an attempt to not eat sausages every day next week.  You know I would if I could.
So far, the plan isn't proving to be remotely difficult but then again, I am used to it and have sussed out LOADS of shopping tips to ensure that I make the clever choices when it comes to filling my basket, and my belly.  It's Mr. L's birthday on Sunday (21 again) so we'll be going to the cinema and out for a meal at some point next week… we also have an afternoon champagne cream tea booked in to celebrate.  This week was easy… next week is going to be my NEMESIS.
To be continued… (back to the makeups tomorrow!)
Do you make a weekly meal plan?  What's been your favourite healthy and filling meal this week?
* I am a Weight Watchers blog ambassador and my links to their website are affiliated.  I have received no payment for this post.