It was a real treat to be invited to tonight's Dystopia preview event at Kettners in the heart of Soho, a fab venue which perfectly complemented the informality of the evening ahead.
There were around 30 bloggers present (Tali counted. Real Slow. She had to use her fingers once she got past 10.) and we were treated to delicious cocktails and a Guinness/champagne medley which was surprisingly delicious!
OK, enough about the booze already!  On to the makeup!
Illamasqua are still a very young brand, and it's clear that they're having to evolve and grow very rapidly thanks to the huge global success that they're currently enjoying.  Since their launch nearly a year ago, they've become synonymous with bucking the mainstream trends.  They have strived to create a brand intent on celebrating and encouraging one's alter ego.  But how does this translate for mere mortals like me living in Bobbi Brown land?
I will be truly honest and say that I went to this event with certain preconceptions.  I believed that whilst being very beautiful to look at, the brand and collection would hold little for me that I would consider wearable in my safe little world of boring neutrals.
Hands up, I was wrong.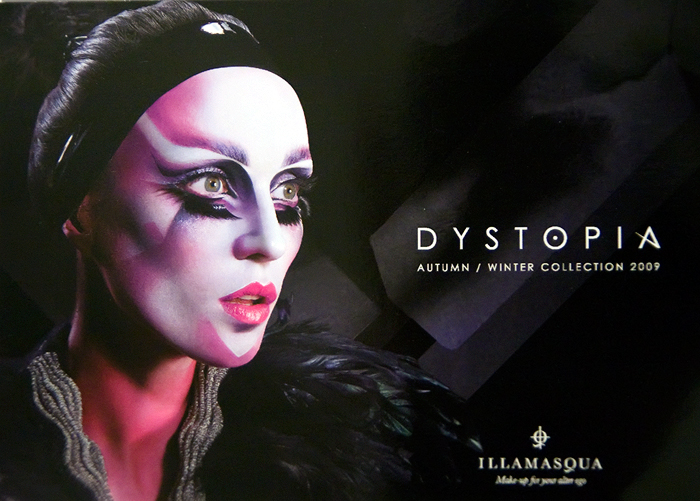 Dystopia has something for everyone regardless of your attitude toward what (on the surface at least) seems to be a brand and collection that caters to a niche market.  Hand on heart, out of the 6 products I had the opportunity to play with and swatch, 4 of them are now on my shopping list (and 1 of them I received in my goodie bag).  Not bad going from a brand that I thought would have minimal appeal to me in the flesh.
My Must Haves: (I don't know the names of most of these products but will update when the collection is released on Illa's website)
~ Pure Pigment – Static – a beautiful iridescent lilac/pink which was met with "oohs and ahhs" from everyone who swatched it.  A real Christmassy affair for the little girl in all of us!

~ Nail Polish – Velocity an on-trend muted purple

~ Eyeshadow in Synth, a beautiful shimmery pale pink shade – gorgeous for highlighting.

~ Intense Lipgloss in Galactic – the most awesomely pigmented silver lipgloss that scared the crap out of me in the tube.  On the lips, it's pure love.
Here's a couple of images: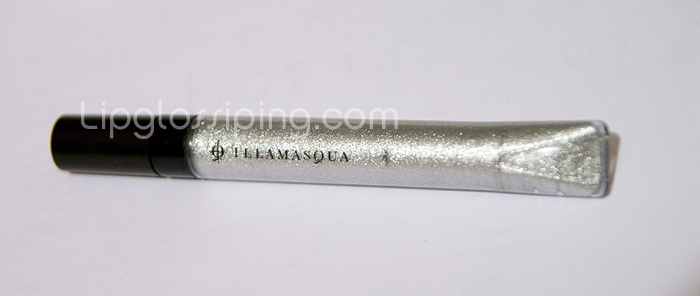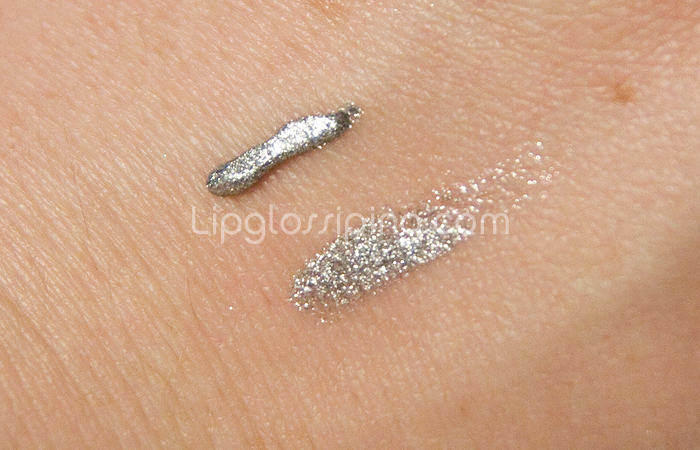 Intense Lipgloss in Galactic – how beautiful is this?  Non sticky and blends out so well that I will be finding more uses for this aside from being a lipgloss.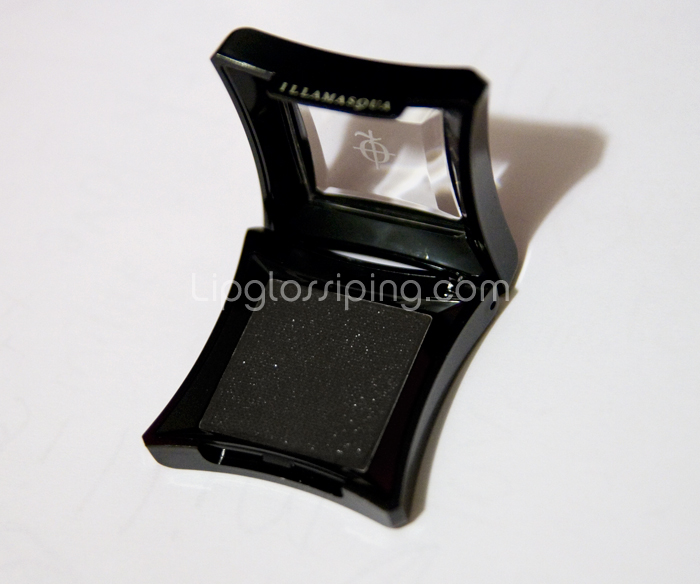 Eyeshadow in Machine, a soft nicely pigmented black with a little sparkle.
A huge thank you to Illamasqua for hosting the evening and an even bigger thanks to the whole team for being so approachable and friendly!  It was really lovely to witness how genuinely passionate and proud the Illamasqua team are about their company and to hear how all our feedback (both good and bad!) is being taken on board and used to improve the brand for our future enjoyment.
I had a lovely evening (despite not getting home 'till nearly gone midnight thanks to a signal failure!) and it was great to meet some of my fellow makeup addicts, you're all fab and I can't wait to see you all again soon!