When I first read about the innovative formulation of these delightful new blushers from Clinique, I was naturally a little sceptical.  I mean, most new releases nowadays claim to go beyond the realms of technology in a quest to deliver cosmetics that are like nothing you've ever used before.  That's standard industry bullshit and we all know it.
The thing is though, I actually do believe that Estée Lauder Companies, Inc may indeed have robbed some faraway land of their makeup pixies…
First of all, Estee Lauder come out with the most brilliantly formulated lipsticks I've tried in a while, now swiftly followed by Clinique's rather wondrous new Cheek Pops.  But what exactly is so marvellous about them?  Read on and I'll tell you…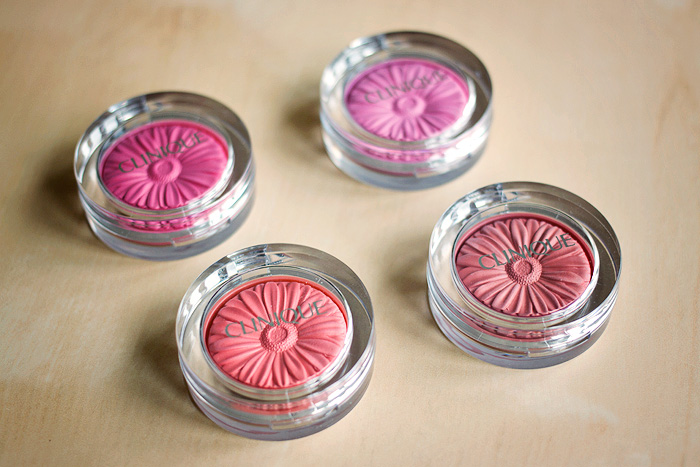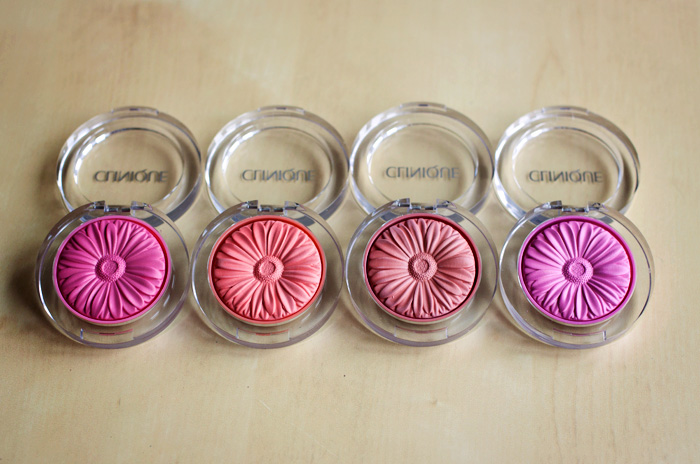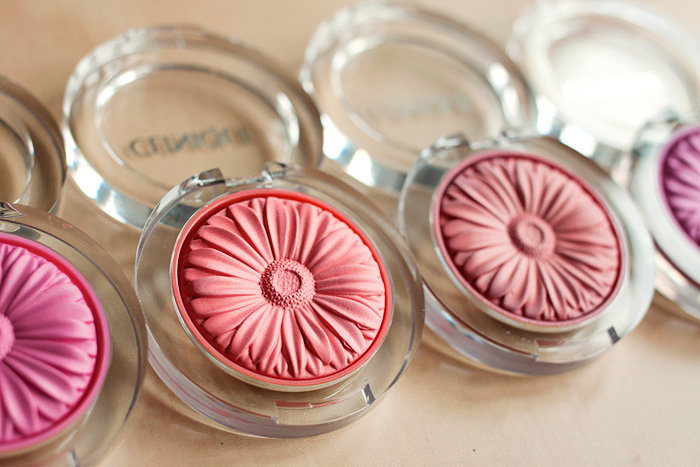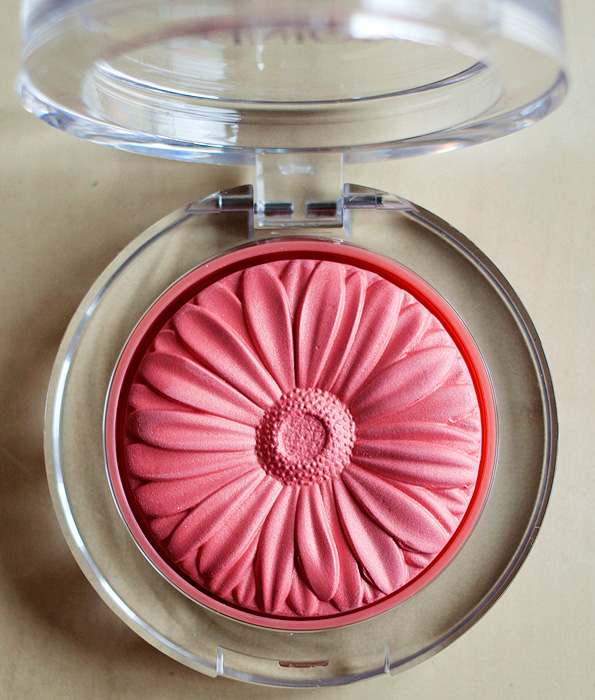 To begin with, they look bloody incredible, don't they?  The fine detail in the gerbera daisy design is exquisite.  Completely frivolous and by-the-by, of course… but when has such kerb appeal ever been a bad thing?
The powder texture has an unusual quality… most definitely a powder in formula but in application?  Much more like a cream or gel finish.  It's translucent and utterly buildable.  Pale girls rejoice, the Clinique team have created a wonderful balance between ethereal and pigmentation.
The depth of colour that you apply to your cheeks is very controllable.  I suffer from the horrors of one swipe with the brush often being too much once applied to my face, for these…. I can comfortably layer on a single swipe and then return to the pan for a second dusting over the apple of my cheek.  It's a rare joy.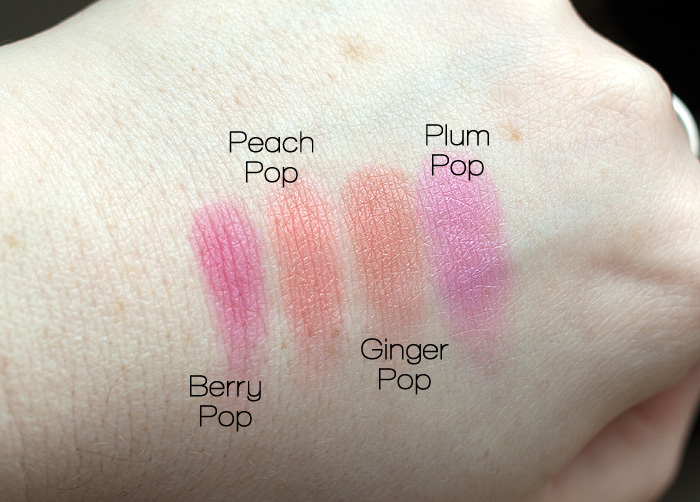 Even the swatches above show the rather lovely translucent nature of the pigmentation, they're sheer but not lacking in oomph.  You can visually appreciate the quality and luminosity of the skin below the swatch which gives a far more natural and realistic blush effect once on the cheeks than most powder blushers can even dream of achieving.
The four shades available range from the candy-inspired to the more natural warmth.  My personal favourite is the cool-toned and punchy Plum Pop which carries a subtle river of silver iridescence.  Lasting power on these varies a little… the brighter shades generally offer a bit more of a stain-effect that is still present in the evening, while the more subtle and neutral Ginger Pop has disappeared from my cheeks by bedtime.
Clinique's Cheek Pops are priced at £16.50 and available to purchase now on counter and online from clinique.co.uk
* press sample
if you liked this post, please don't forget to check out my subscriber options, here