Staring cross-eyed at Fairy Lights is one of my favourite Christmas past-times, staring cross-eyed at this nail polish makes it only marginally more appealing than looking at it with 20-20 vision.
Butter London's Fairy Lights is a pink metallic with a high-shine chrome finish that accentuates every single flaw on the nail bed, despite the use of a base coat.  The tiniest ridge will turn into the Grand Canyon and heaven forbid if you have a peeling nail like me…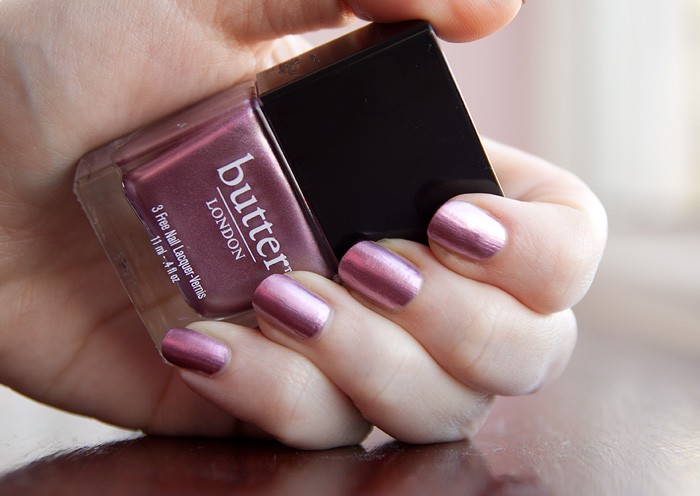 It applied streakily, coming good on the third coat and is frankly, utterly dupable.  You should check out the MyFace Lil Bling Nail Chromes for similar finishes (they do a pink one too).  Longevity was average on my hardy nails, with tip wear becoming apparent from the third day onwards.
Butter London's Fairy Lights is priced at £11.95 and available to buy online from PowderRooms.