Remember last time? When we went to Somerset? We didn't quite have enough room (see pic) and we're going for 5 days this time, so we thought it best to take 2 vehicles: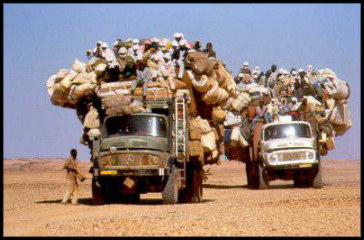 Lucky old Bournemouth is playing host to our holiday this time round.  It's only 40minutes away, so slightly galling to have to pack up the entire house only to unpack it again in less time than it takes to do my nails.  Oh well, at least it's not enough time for a car argument (they're different to normal ones) about who has control of the CD player.  Actually, who am I even kidding?  Neither adult gets a look-in.  It's 'Wheels on the Bus' all the way.  On repeat.
I have no posts lined up for whilst I'm away.  Not a one! (Stop cheering at the back there!)
I do however, have lots of lovely things in the pipeline for when I get back including a giveaway when I reach 100 followers, a BIG Autumn/Winter Urban Decay Collection review, A FOTD featuring my lovely new Kryolan palette, Some more Nails Inc and Mavala NOTDs, A new Oil Cleanser comparison – will it live up to the DHC?, Gorgeous new gel liners and my favourite under-eye illuminator for less than £5.
Stay tuned, miss you already!
xxxx