Day 3 brings a classic – MAC Russian Red.
It's the truest red of the lot so far… and the most matte.  I chose to break into it today simply because my lips are in good condition at the moment thanks to some extra special recent care when I decided I was going to be doing this series.
To wear this one, I made sure my lips were well-exfoliated with a flannel, then I applied a thin coat of Lanolips 101 to work it's magic whilst I got ready and did the rest of my makeup.  A year ago, I wouldn't have been able to wear this lipstick… my lips were always cracked.  They used to actually CATCH on my clothes when I undressed at night… such is the power of Lanolips.
I didn't want to keep reapplying this one so I used my Jemma Kidd Lip Perfector to lock the colour into the lip line and prevent bleeding.  Then I used a lip brush to apply a thin coat of Russian Red… blotted and reapplied.  I was tempted to blot again, then do the tissue/powder trick before a final coat.  But I couldn't be bothered.  L.A.Z.Y.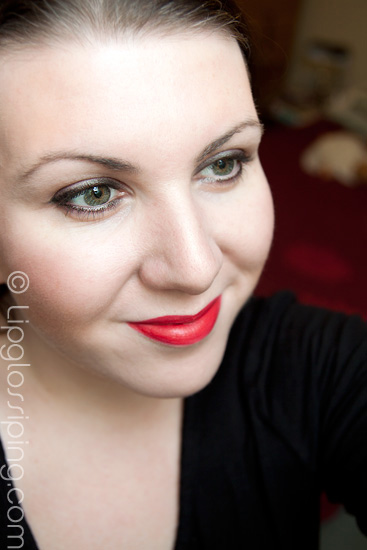 You need a lip brush with this one if you want clean edges.  It's a faff… but if you get the application right, you're rewarded with many, many hours of good, solid wear.  I managed around 6 hours before I grabbed the bullet and just swiped to reapply.
I think it's my favourite… and you're right… now that I compare this to Cockney, I think Cockney is a little too warm for me.  Perhaps a bit… clown-like by comparison.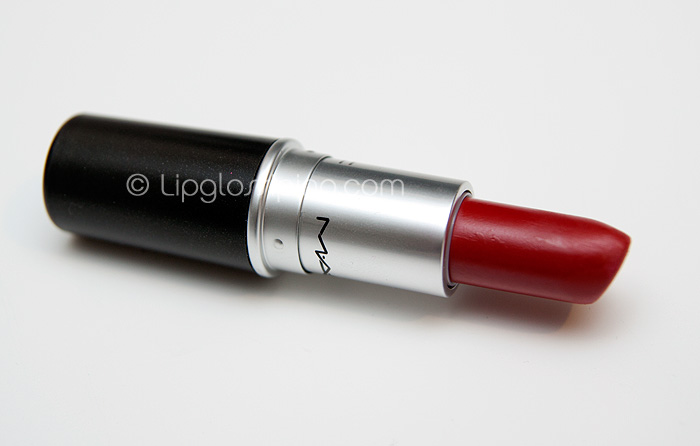 Once I get to day 7, I'll do an arm swatch of all the ones I've worn that week so that you can compare tones and I'll be uploading the collage of all your lovely reds!
Thank you to those of you who have sent through pictures so far, looking GOOD ladies!  I'm not gonna do a Red Lips day tomorrow (I'm a bit sick of seeing my face tbh!)… but will be posting them up maybe every 2nd or 3rd day from now on.
***

If anyone wants to join me on my red lip crusade, please email me a photo of your lovely selves rocking your favourite red lip – I'd love to post a collage with your photos!
If you're up for this, send me an email with the following info (not forgetting the photo!):
Your name/blog name (if relevant):
Lip shade name:
MAC Foundation Shade (if known):
Link to blog (if relevant):
.
Please keep your photos coming in – perhaps we can inspire one other to carry on rocking the reds over Christmas!