Be still my beating heart.
It's perfect.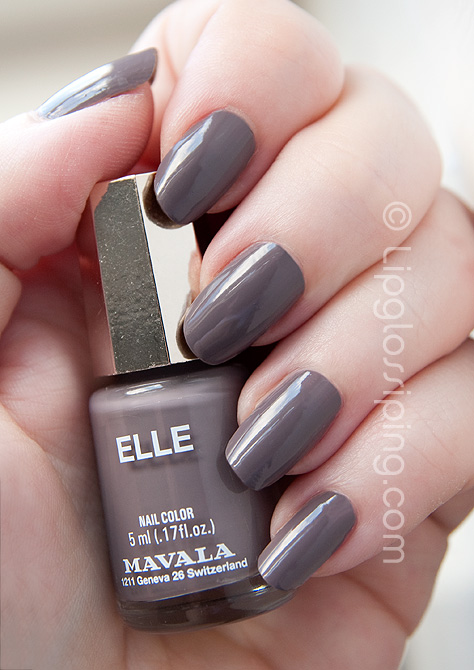 To celebrate ELLE's 25th anniversary, the magazine has collaborated with Mavala to bring us a unique Limited Edition nail shade and I've been sent a sample to show you.
I die…. I really can't overestimate just HOW much I love this colour.  Grey meets Purple (Grurple!) in the perfect spot under the raincloud and they do a little dance as the sun goes down.
3 coats to achieve the above finish, although 2 will do for an opaque result.  The third coat covered over a couple of drag marks that developed at the base of the nail.  The finish is glossy and creamy… add a shiny top coat and you've got a beautiful glass-like cream that looks perfectly smooth (even on my slightly ridged thumbnail).
Tip wear sets in a little too quickly for my liking, but you know that I'm probably going to forgive it everything because of the shade.
Mavala's ELLE (£3.95) launches today (1st September 2010) and is exclusive to John Lewis stores.