I'm usually fairly decisive about nail polish but I really can't make up my mind whether or not I love or loathe this one from Leighton Denny's Autumn/Winter Atmospheric collection.
Astronaughty is beautiful.  Let's get that out of the way first… I'm not denying that it holds that special something to elevate it above the ordinary.  It's described as an intense plum with sizzling red shimmer – and I have to say that I don't 'get' that.  To my eye, it's more complicated.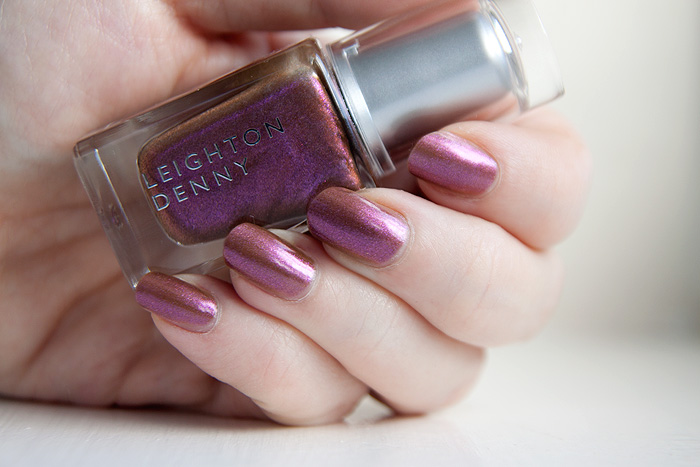 Firstly, it's not intense.  The above shows three fairly thick coats and although not instantly apparent in the photo… there's a whisper of sheerness that will remain for at least another coat.  Not that there's anything wrong with this, but it gives a more smokey effect than the wham, bam intensity you'd expect from the description.
The red shimmer is also quite copper-y red which leans a touch yellow on my already yellowed nails — something that makes this polish really intriguing but ultimately not massively flattering on my nails.
I've experienced a bit of tip wear with this one but no chipping.  Ngggh, I just don't know about this one!
Leighton Denny Astronaughty is available to buy online priced at £11.00
* press sample