So, Diamond Cosmetics nail polishes have had rave reviews across the pond, and I thought it was high time I picked up a couple for myself!
The first one I've tried is Decadence.  The picture below was taken with sunlight streaming through the window, so looks a bit warmer here than real life.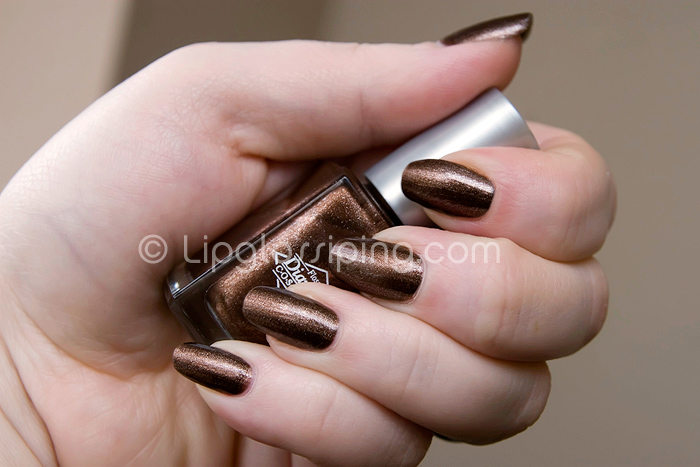 A neutral toned brown shimmer that goes nicely with a cool skintone.  The shimmer is strong as you can see and I love it.  I suppose it's more of a cool bronze than a plain ol' brown because of the sparkles.  Note, this isn't glitter – just shimmer.
I had no issues with application and applied 3 coats to achieve opacity (I apply fairly thin coats, so it may only take 2 coats for you).  The finish is smooth and glossy.  After 3 days (the photo was taken on the 1st full day) I have no chips, but tip wear is quite extensive on a couple of fingers.  We're talking 2mm easy.
Still, the polishes are priced at £3 each, so I was still pleasently surprised by the quality of the formula and finish.
Have you checked out Diamond Cosmetics polishes yet?