A stand out from the collection, Aquarius is a beautiful metallic mermaid teal that screams summer!
Application was sadly a bit of a PITA, you need at least 3 coats to achieve a good-looking finish owing to a slightly patchy formula that seems to apply extra-thinly in some areas despite care and concentration!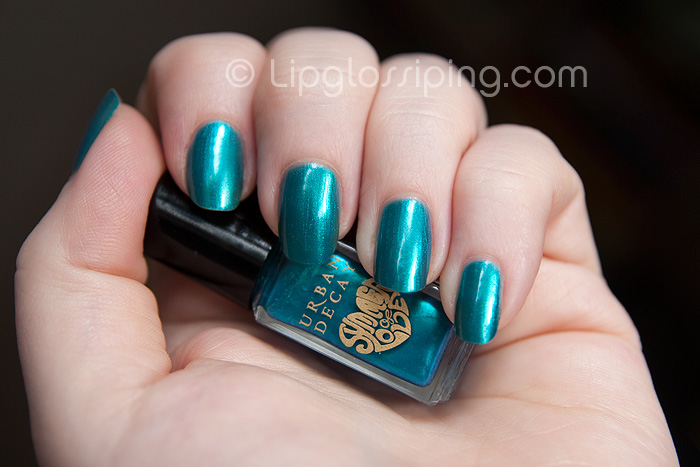 However, once applied… it's a beautiful hybrid finish with just as much shimmer as metallic.  I doubt it's a hugely unique shade, but I imagine it will be the jewel in the collection for many.
See my other swatches from the collection here and the Urban Decay Summer of Love Nail Kit as a whole, here.