Orly's Spring 2012 Collection is out and pays homage to some of the gentlest pastels around.  We're not talking sweet-shop pastels here, these are the slightly edgier, grungier cousins of the pastel world.  Just about.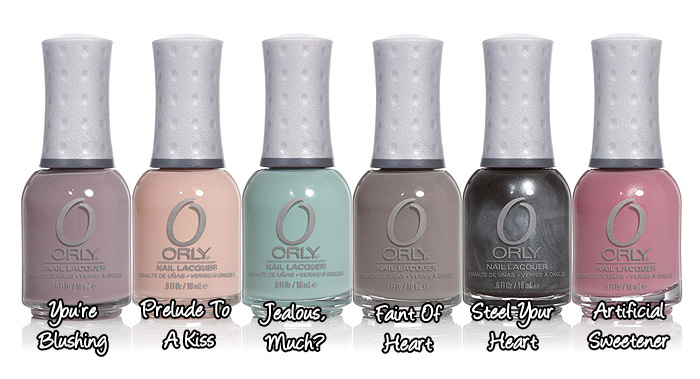 I don't generally go much on pastels, so Cool Romance's dirtier take on the trend is right up my street.  Infact, I love the look of all of them except Steel Your Heart, the non pastel that gives me the "Geez, it's Spring not Autumn/Winter!" feeling.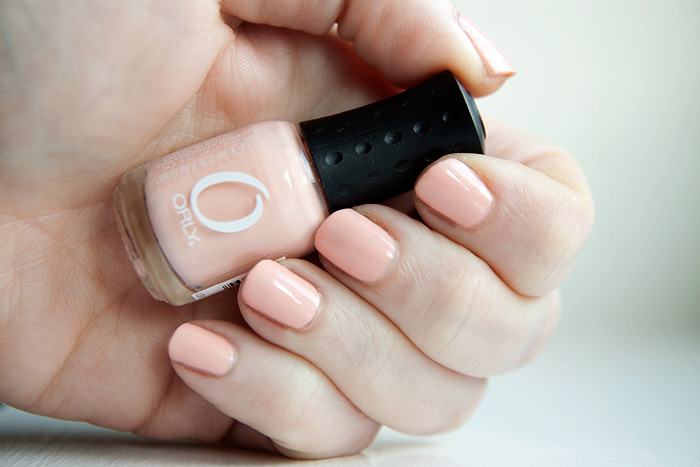 Prelude to a Kiss* is a pretty pale pink creme with a hint of peach.  It feels like it should be opaque in two coats but needed a third to even out a little bit of streakiness.  It's a little bit thick in formula, like many pastels, but applies without too many frustrations.  I love these shades for lazy weeks when I can get away with a whole heap of tip wear!
Orly Cool Romance Collection is available to buy in two sizes: 18ml are £6.95 each from www.beautybay.com and the mini 5.3ml are £5 each at www.boots.com
Do you have a favourite from the collection?
* press sample