Hello my pretty!
I discovered her hiding under a pile of soaps at my local T.K. Maxx… let me introduce you to "Bubble Pink" as we shall call her from now on.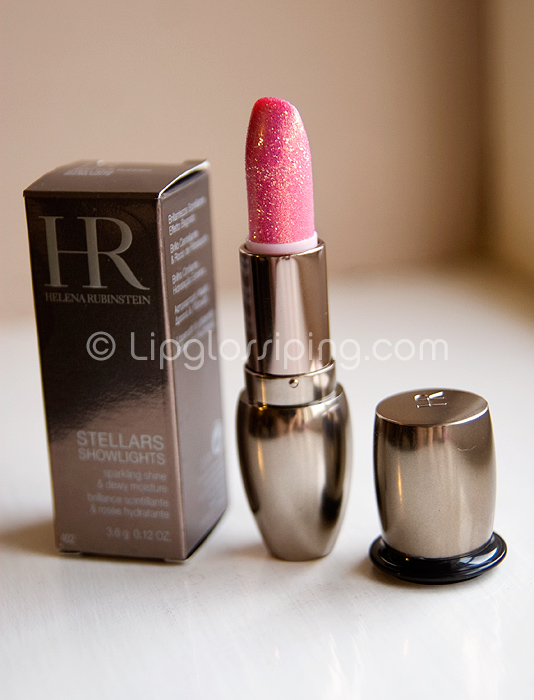 Seriously, have you ever seen a more outrageously girly lipstick in your life?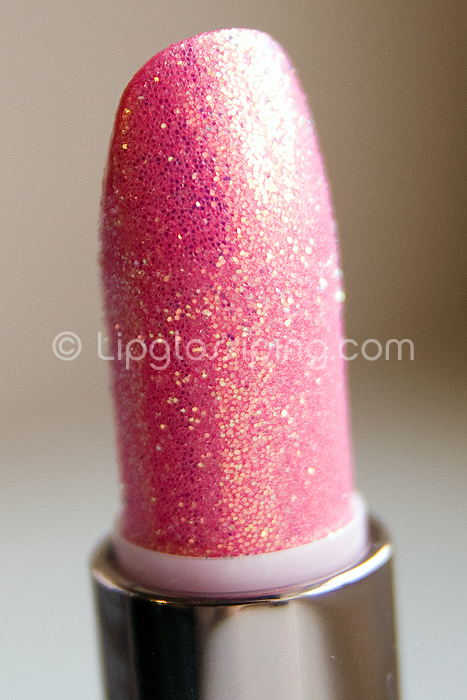 I know… that's almost indecent.  Glitter bomb on a stick.  A pink stick.
This really shouldn't work for anyone over the age of 7.  And it definitely shouldn't work for a lady knocking on the door of 30 (by 'knocking' I mean 'ungracefully sprinting in the opposite direction of').
So does it work?
Ohhhhh yes.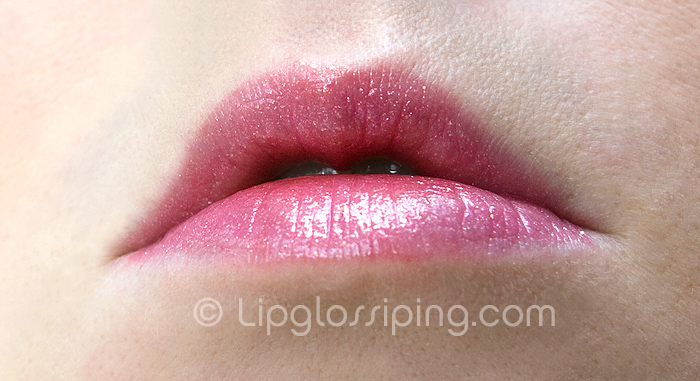 The topmost layer of glitter is an overspray… after the first application it's a lot more subtle as you can see above.  The pink is a beautiful soft bubblegum pink which is neither too warm, nor too cool.  The shimmer (whilst apparent) doesn't overpower nor look frosty.  It's just 'glitters'.
I was most taken aback by the texture… yes, there's a teeny bit of gritiness… but nothing compared to what I expected considering how packed full of sparkle it is.  I find it actually quite moisturising and my teeth aren't set on edge every time I press my lips together.
Whilst wearing this, be sure to kiss lots of people for whom glitter prints would be highly inappropriate.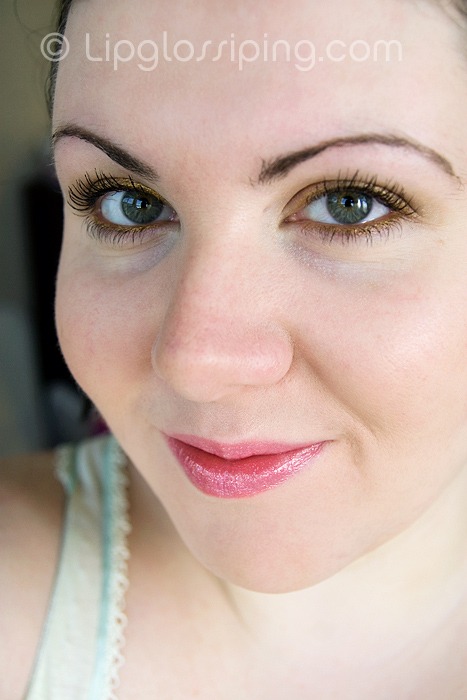 I want to be buried wearing this lipstick.
And if you think it's too shimmery for me… I can't hear you *la la la laalalala*.