I buy many polishes online from the U.S. simply because it's cheaper that way but that doesn't stop me getting the urge for some instant nail polish gratification when I'm halfway through an innocent shopping trip.
Which is why I'm pretty keen to see these new ORLY Mani Minis that will be launching into Boots next month!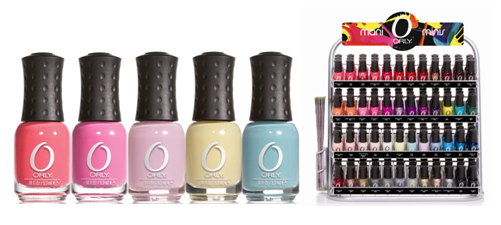 With no less than 48 shades to choose from including cremes and glitters and priced at only £5 each… I'm pretty excited!
Weighing in at 5.3ml a bottle (a smidge more than a Mavala), these represent decent value for money for what is, essentially, a professional brand.
The ORLY Mani Minis will be available online from 8th March and will arrive in 54 Boots stores nationwide from 9th March 2011.