I don't have quite the owl fascination that I know many people share but I can't fail to appreciate a pretty design when I see one and this owl-inspired eyeshadow set is sure to get many of you hooting (groan – sorry).
The eyeshadow palette from the M&S Limited Collection features five neutral shades, and one flash of bold colour in the form of a jewel-toned blue.  All shades are shimmery, but is it a case of style over content when it comes to usability and value for money?  Or should you be owl over it before it flies from the shelves? (sorry, SORRY!)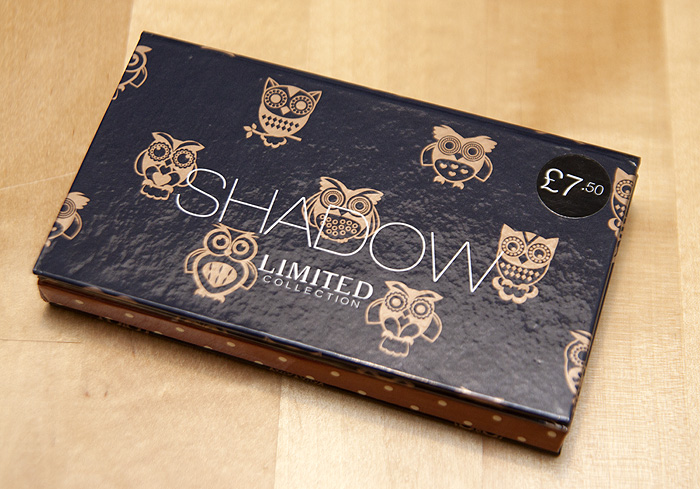 The packaging is lovely, a substantial cardboard design reminiscent of many popular palettes featuring some extremely cute owl motifs on the front.  There's no obvious mention of M&S as a brand, the packaging alludes simply to the Limited Collection rather than the shop where you buy your comfiest knickers.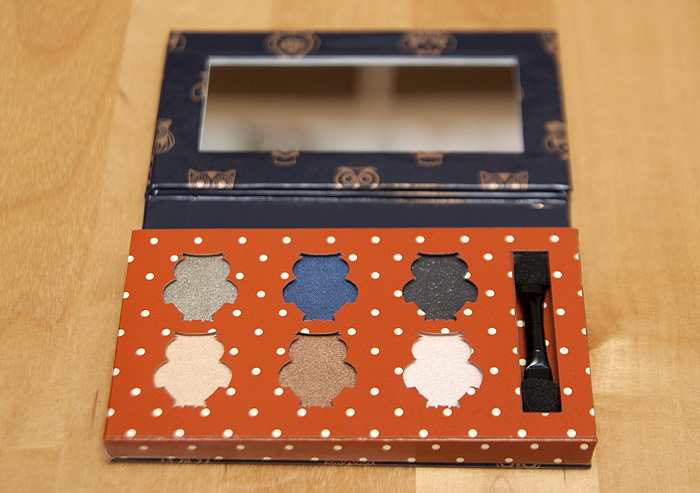 Under the lid sits a generous, distortion-free mirror and six eyeshadow pans, each featuring a cut-out owl design.  These cutouts prove to be a little tricky when it comes to accessing the eyeshadow and I imagine that the sharp edges will begin to look fairly worn shortly after the initial use.  The palette comes complete with a sponge applicator… an actual brush wouldn't have gone amiss when you have six shades to work from.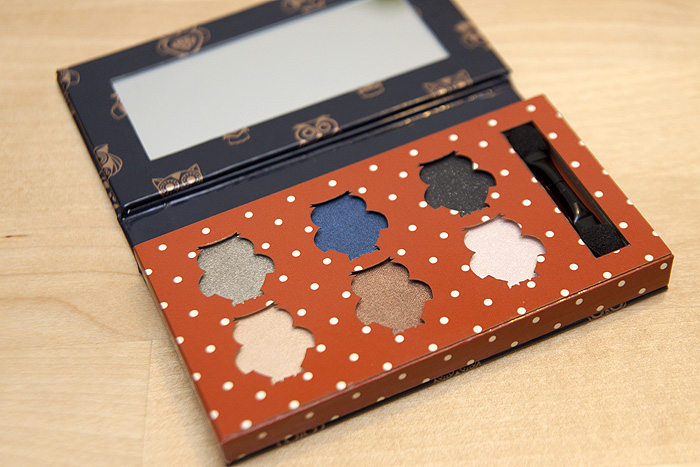 The textures are quite hard and sadly, I achieved little to no pigment from the top left shade, which on paper, was easily my favourite.  Taupe anyone?  The other shades deliver better results, some only marginally.  Swatches coming right up…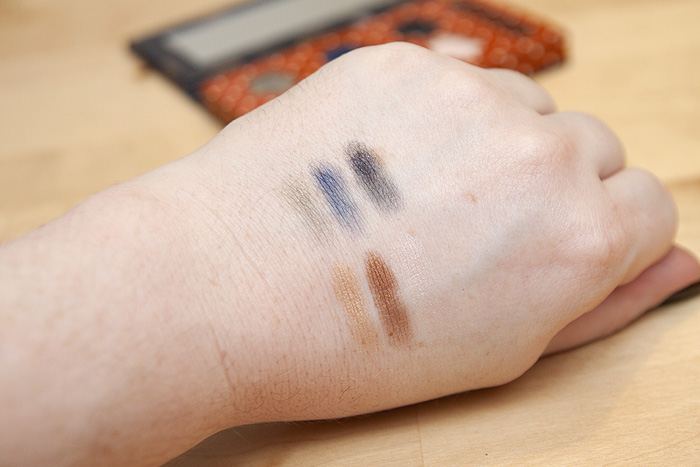 As previously stated, the top left shade is no bueno – don't buy the palette because you think you've fallen in love with a new pretty taupe, you'll be disappointed.  The remaining two shades on the top row are also a bit of a let-down.  They're patchy and unpigmented for such strong colours (the swatch shows two swipes for each) – workable, but they make you graft to get a result.
The bottom row, however, tells a different tale.  All three shadows sitting across the lower half of the palette are quite delightful.  Rich in colour, smooth to apply and softly shimmering without any chunks of glitter.  The highlighter on the bottom right in particular is a very pretty warm champagne which will open up the eye area beautifully.
Ultimately?  Unless you absolutely must have it because you're batshit crazy about owls, you don't need this palette.  The shades are infinitely dupable in better formulas on the high street and because of the underwhelming performance of those top three shades, it just doesn't offer value for money.
If you are a bit of an owl-obsessive, who cares what the shadows are like because let's face it – you're probably just going to stroke the box anyway.
M&S Limited Collection Shadow is available to buy instore and online at M&S, priced at £7.50
* press sample