Question of the Week: – What higher-end product(s) in your beauty arsenal do you consider absolutely splurge-worthy?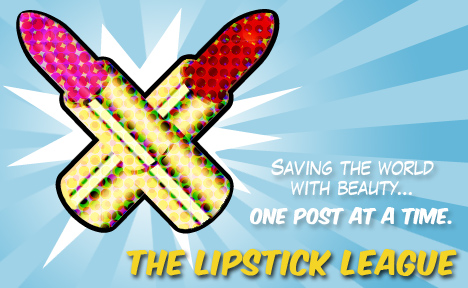 Answer:- I'm currently having a love affair with my Chanel Illusion d'Ombre eyeshadows, probably the most perfect cream formula I've tried and well worth the splurge over high-street alternatives.  The other thing in my makeup bag that JUMPS out at me is my Guerlain Meteorite Perles – love, love, love for that illuminated-yet-never sparkly skin finish.
.
Krasey Beauty – Krasey Beauty waxes poetically, literally, about the new Make Up For Ever Aqua Shadow Pencils.
Lipglossiping – gets her tongue in a twist with the pronunciation of a well-known French beauty brand!
Nouveau Cheap – Whether you like your bronzers and highlighters matte or full of sparkle, the latest releases from NYX have got you covered.
Pink Sith – tries out Marc Anthony's (no that THAT Marc Anthony) Dream Waves Amplifying Collection and she get's beautiful beachy waves and curls as a result!
Phyrra – brings you the best bright hair from Premiere Beauty.
Vampy Varnish – loves the new LORAC Wild For TANtalizer collection and thinks you will as well!
we heart this – From clear pits to coral tips, see what Glam.com predicts will be the hottest products for summer.
Beauty Junkies Unite – If you're tired of your eyeshadow creasing or disappearing, then you will not want to miss these long-wearing 12HR waterproof cream eyeshadow pencils that Amber reviewed from Milani Cosmetics!
Clumps of Mascara – reviews Maybelline BB Dream Fresh. This, lovelies, is a ginormous deal since very few BB creams come in shades for women of color. Yay for this one!
EauMG – Victoria reviews a creamy, dreamy white floral perfume by Annick Goutal.
Gouldylox Reviews – Is still learning how to manage her now long hair. This week was a major FAIL. Here's why.
What higher-end product(s) in your beauty arsenal do you consider absolutely splurge-worthy?